British author explores 4 key drivers of addiction, lists ways the Church can help in new book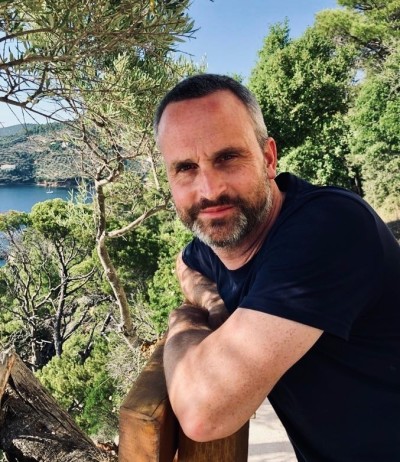 While traveling the United States, author Andy Partington said he felt gripped by the harsh reality that far too many churches lack understanding and compassion toward those affected by what he described as a "global crisis" and the "epidemic of addiction." 
Following his travels, the British-born Christian author, who's now based in Nicaragua, said he felt compelled to write a Christian book on addiction, which he's titled "Hope in Addiction: Understanding and Helping Those Caught in Its Grip."
 "There's a need for us to understand how addiction works and how we can respond. The goal of my book is to give people a better understanding," Partington told The Christian Post.  
"In my book, I talk about the age of addiction. I talk about what it is in us that's creating such a hunger and thirst within us for addictive experiences. What, at a societal level, is driving addiction, and how does addiction work, both in terms of a scientific understanding and the brain science behind it," he added.   
"I also discuss coping with addiction and how people find recovery," Partington said, noting that he includes ways churches can get involved. If you love someone or know someone in addiction, how can you help them?" 
Partington said it's essential for Christians to understand why addiction is a prevalent problem in the U.S. and worldwide. 
"There's a Scottish proverb which says, 'They speak of my drinking, but never my thirst.' When we look at addictions of all kinds, we're not just talking about alcohol and drugs; we're talking porn, gambling, gaming, shopping, whatever it might be. Our tendency is to focus on the drinking itself, and that's appropriate. The high level of supply of opioid-based painkillers in the U.S. has been a huge driver of addiction," Partington said. 
"Obviously, our access to illegal substances has been a huge driver of addiction, [as well as] our access to our cell phones, to gambling and porn. … That's the supply side. But actually, what that problem speaks to is the idea that we also need to unravel the demand side, not just why am I drinking so much? But why am I staying thirsty?" 
In his book, Partington addresses four key drivers of addiction within societies that are often overlooked by many.
"One of them is despair and a widespread sense of hopelessness that's right there in the heart of many of our cities and many of our rural communities. People are not sure what they're living for, and they're anxious about their material well-being. We have a real sense of hopelessness," he said. 
The level of despair felt by those impacted by addiction, Partington said, can be seen in addiction statistics, but also in the suicide rates and through what he calls: "deaths of despair."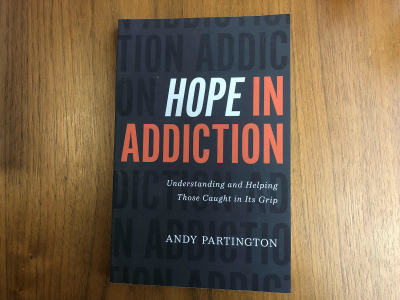 "Alongside despair is just a deep sense of emptiness that a lot of people feel. When you talk to people in recovery, they will often say they began using because they 'were looking for something to fill this hole.' And they cannot identify what that hole is, but it's 'something they need to feel,'" Partington said.  
"Initially, that might be through the relationships that the addictive kind of stuff brings with it — a sense of a tribe, that community that might be, in a sense, numbing their pain. That might be how they escape difficult feelings, a sense of feeling significant." 
Along with despair and emptiness, Partington said adversity is the third key driver of addiction because "there is a strong correlation between adult addiction and adverse childhood experiences."  
"A lot of those childhood experiences, we're talking about abuse of all kinds. We're talking about growing up in a family with addiction in it. We're talking about the experience of divorce in the home. We're talking about the experience of neglect," Partington added. 
"We see growth in the sort of adversity that people experience and what we often call trauma that leads to increasing likelihood of addiction in adulthood."  
The fourth driver of addiction, according to Partington, is disconnection. 
"Our society has become one where we live in isolation ... away from one another. And in the West, we're pioneering this way of living that's counter to everything that we've done up until now, and certainly in the way people lived in much of the world up until now," Partington said. 
"Urbanizing is happening. The Industrial Revolution has driven us. We've bought cars. We can transport ourselves. We can disconnect. With the internet revolution and the pandemic, we find people who are just lonely. They don't have intimate friendships. They don't have their three, their 12, their 72, that sense of a diverse community to support them."  
"Addiction is like a form of hibernation," Partington illustrated, because of the nature of the addicted person.  
"Animals hibernate if they need to reduce their functioning to survive the harsh environment. So, they basically go into a deep sleep to make it through the winter because it's so hostile out there. And really, addiction is that. As you get more and more into addiction, you've got this reduced life by reduced motor functioning. It's really when you're aiming toward feeling safe in a difficult world," he said.  
Partington said he advises those struggling with addictions to find a community to help them because supportive relationships can contribute to a healing process and lead to long-term sobriety.  
"My advice to someone struggling is to take that next step that's going to put you among like-minded people who are trying to find the freedom to face reality, the challenge of where you are, and to step into community," Partington said. 
"Whether that's attending a 12-step meeting. Whether that's going to a celebrate recovery group or reaching out to a therapist. Whether it's going to speak with your partner, we need people alongside us. There's a phrase that says, 'I can't, but we can,'" he said. 
"I encourage people just to take that next step. There's always a reason to delay to tomorrow the thing we need to do today."
There are many things the Church can do to help with the crisis of addiction nationally, according to Partington.  
"The addiction and recovery industry is very much a side hustle for most churches. And yet, actually, when you speak with their members, most churches are going to find that addiction and recovery is the experience of many, not a few, in their churches," Partington said.  
"We need to understand that we need to engage it. We need to bring people who want recovery experience into the heart of our leadership structures. One of the things I talked about in the book is appointing a recovery champion to maintain the whole church with this issue in mind by helping to educate, helping to inspire and helping to bring guidance to everyone." 
Partington said that, among Christians, there is typically one of three ways they perceive the issue of addiction. 
"Either we solely focus on the spiritual, we see it only as a human problem, or we see it as just a psychological problem. When we talk about the difference between Batman and Spider Man, we see that Batman does what Batman does because he's got the tools for the job. So, he's got those practical tools that are needed, the battering ram, the Batmobile and all that stuff," Partington said. 
"Spider Man does what Spider Man does because he's bitten by the toxic spider and he changes on the inside and there's this inner transformation that drives everything else. To the churches looking at addiction, my hope is that we'll actually see both sides of the coin. I hope that they would be absolutely sure that the X Factor of any recovery is Christ, a relationship through Him with the Father, the Son and the Holy Spirit. And then, we recognize this is an inside-out transformation," he continued. 
In the same way, Spider-man transformed within from an external factor of the spider biting him and similar to how Batman had multiple resources such as the Batmobile, Partington said Christians need to support those struggling with addiction by introducing them to the inner transformation that comes from the power of Christ, while also providing them with external resources to aid in recovery. 
"Recovery is a really practical business. The brain becomes attuned, and habits form ways of thinking that are very hard to get out of. And so, we need to create safe spaces for people to recover," Partington said. 
"In any recovery, we need to provide counseling. We need to create an ongoing community with the people. We need to help people understand what it was that gave them such a thirst for these experiences that they would then find themselves trapped in addiction. We sort of need the Batman stuff. But we also need the Spiderman stuff and vice versa."
Nicole Alcindor is a reporter for The Christian Post.