Award-Winning Short Film 'Crescendo' Released on YouTube; Producer Hopes Pro-Life Themed Film Becomes Most Watched in History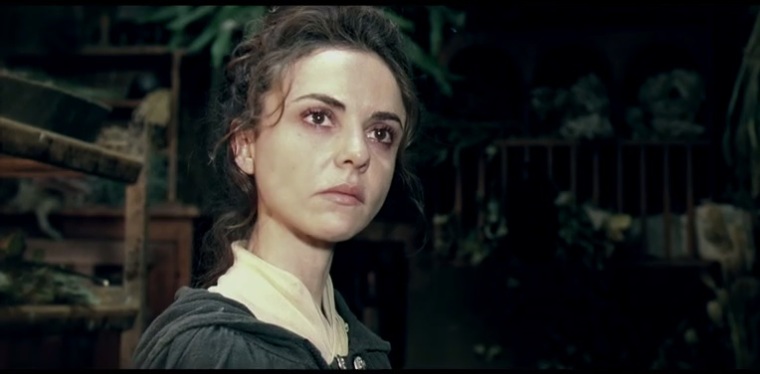 The award-winning short film "Crescendo" was released on YouTube Tuesday and its producer said that he hopes the pro-life themed video becomes "the most watched film in history over the next 12 months."
"Our short film Crescendo has already accomplished far more than we could have ever hoped — it won 15 awards at industry film festivals, and has raised more than $5 million for vulnerable women with crisis pregnancies across the country," film producer and Movie to Movement founder Jason Jones said. "Now the film is ready for the wider world. After hundreds of showings at fundraisers across the country, Crescendo is now available on YouTube."
In addition to Jones, the groundbreaking short film (BELOW) is produced by Eduardo Verastegui, Leo Severino, and executive producer Pattie Mallette, the mother of Justin Bieber.
"Crescendo is a celebration of the strength, beauty, fortitude and dignity of women," said Mallette.
When asked about the film's release to YouTube, Jones told The Christian Post that his hope was that Crescendo "can start a global conversation on the dignity of the human person — on the dignity of the child in the womb."
He added, "I also hope our film encourages people to support and partner with organizations that offer assistance and friendship to young women and their children – born and preborn. Organizations like Heartbeat International and Care Net."
Jones was asked to give his opinion on the present condition of the pro-life movement.
"If we want a humane, just and peaceful future for our posterity it is necessary to recover the true nature of the human person," he explained. "If we are to save our civilization we must remember that the human person has an incomparable dignity, beauty and worth. The race to save our century from the violence of the last century at its root is a race to protect the most vulnerable member of the human family from violence — the child in the womb."
Awards given to Crescendo include the Crystal Heart Award at the Heartland Film Festival, Best Narrative Short Film at Urbanworld Film Festival, and the Hollywood Discovery Award at the Hollywood Film Festival.