Ayesha Curry and Modest Dress: Is It Really About the Clothes?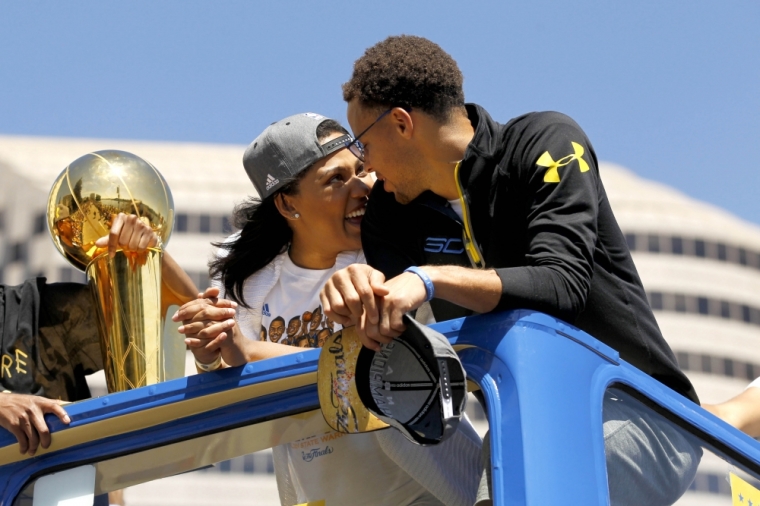 There aren't many things that I come across while scanning my Twitter feed that would even provoke me to comment, but the recent controversy surrounding Ayesha Curry's Twitter comment did just that.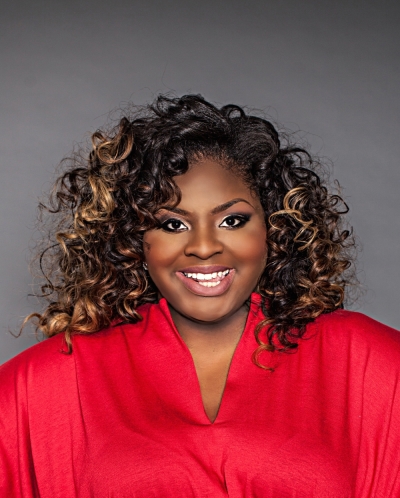 I find it rather sad that Curry would be criticized for advocating for modesty.
The wife of NBA superstar Stephen "Steph" Curry, Ayesha Curry is making headlines for her tweet that she likes to dress in a way that keeps "the good stuff covered up for the one who matters" (clearly she's talking about her husband).
Some claimed that she seemed to be dressing for her husband rather than herself — a decidedly un-feminist motivation. She later tweeted that she would take "classy over trendy" when it comes to her personal fashion choices. It only took a short while before Twitter was buzzing with people chiming in against what they called Curry's "slut-shaming."
What did Curry say that was so wrong? When did classiness and modesty become "out of style?"
I find it quite ironic that those who slammed Curry for allegedly speaking negatively of those who dress provocatively would in turn criticize her for daring to dress more modestly. It is particularly ironic that Curry would be accused of defining herself by a man when it is abundantly clear that a large portion of the women who dress in skimpy, revealing clothing are dressing to attract male attention.
I don't know that it is fair to say that Curry is dressing for her husband rather than herself, but even if she is, isn't it better to dress to please one to whom you've made a life-long commitment rather than for random guys you may meet during an evening out?
As the debate continues about Curry's comments, I think it is important not to miss the real issue here.
In recent years, more and more pressure has been and continues to be placed on women to dress provocatively in order to appear attractive and desirable. Now mind you, women have been tricked into believing that they've been empowered to dress however they wish — the truth is that the "freedom" to dress provocatively has actually made women less free. Rather than allowing women to express their authentic selves, the lowering of standards across the board has actually served to define women in sexualized terms.
As one who serves young girls on a daily basis, I find it truly disturbing that when they read the latest fashion magazine or check out an entertainment segment on TV, they find that the highest compliment paid to a woman is not that she is smart, kind or courageous, but rather that she is sexy. That is not the message that we should be sending to our young girls. They are so much more. How can anyone argue that these depictions benefit the female population?
As the mother of a young girl, I know firsthand that, from the earliest age, young girls are overwhelmed with messages encouraging them to be sexy. A trip through the average department store with my daughter, or any young girl for that matter, tells the story — from the toy section to the girls' clothing section to the juniors' fashion section, girls are inundated with messages telling them that dressing provocatively is the way to go.
As a children's ministry director, I have the privilege of working with countless families. As a result, I've seen and continue to see firsthand how this over sexualization of girls leads to profound insecurities among teens and women. For some, that insecurity manifests itself in promiscuity while for others, it leads to a pattern of isolation and difficulty connecting emotionally. As a culture, we could certainly benefit from a shift in our standard of beauty and desirability. Fortunately, there is a great one close at hand.
In the Bible's book of Proverbs, there is a chapter that describes a very different ideal of womanhood. The ideal woman, says Proverbs 31, is wise and industrious. She is kind and generous. Verse 25 says, "strength and dignity are her clothing." While the verse is referring to clothing metaphorically, strength and dignity are not bad guidelines for physical dress as well.
Ayesha Curry's tweets about her value of "classy" clothing seem to line up well with Proverbs 31. Strength and dignity are inherent in what it means to be classy. By pointing out that this is something to aspire to, it isn't shaming or mocking those who don't meet this. Instead, it presents a key to unlock the prison of over sexualization and objectification.
In the professional world, you may have heard the advice to dress for the job you want, not the job you have. Another way to view this statement would be to choose to dress in life like the woman you aspire to be. Perhaps a woman like the one described in Proverbs 31. Or, as Ayesha Curry might put it, a "classy" woman.
Cora Jakes Coleman is the executive director of Destiny House Children's Ministry of The Potter's House of Dallas and author of the new book Faithing It