'Bachelor' Peter Weber reveals he's no longer pursuing relationship with Christian contestant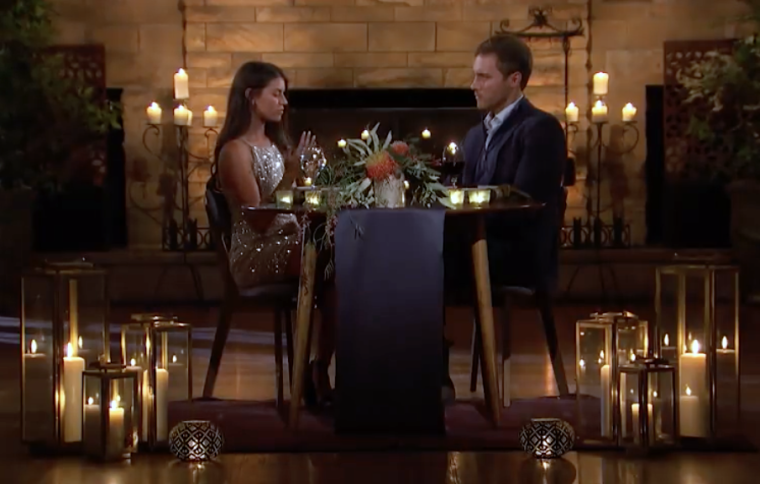 "The Bachelor's" Peter Weber has said he and contestant Madison Prewett, who boldly professed her Christian faith on the ABC show, have mutually decided not to pursue their relationship any further.
"Madi and I have mutually decided to not pursue our relationship any further. Believe me this was not easy for either of us to be ok with, but after a lot of honest conversations, we have agreed that this is what makes most sense for the two of us," Weber wrote on Instagram Friday.
"The love and respect I have for Madi will continue to endure," added Weber, who had earlier proceeded to propose to the final contestant on the show, Hannah Ann Sluss, but weeks later broke off the engagement because of his feelings for Prewett.
Weber was spotted attending Hillsong Church around the time.
On Friday, Prewett also wrote on Instagram, addressing Weber. "As Peter and I have decided to go our separate ways, I am confident that we will both move in the direction of our purpose and never forget that God has a plan in all things. I will always love and respect him. I am convinced our paths were meant to cross and we are both better because they did."
Weber also addressed the post to Hannah Ann, saying: "You set an example for women everywhere a couple nights ago. You are such a strong, confident woman and you deserve all the love in the world. I accept full responsibility for my mistakes in our relationship and wish you only the best."
Weber's family had protested that Prewett's "religious" convictions would "change" him, but as Season 24 of "The Bachelor" concluded Tuesday night, Weber decided to pursue a relationship with Prewett at the time.
In a previous episode of the show, Prewett, who said she was saving herself for marriage, revealed that she was heartbroken that Weber was intimate with other women during the Fantasy Suites week of the show. She wasn't sure if she should continue on "The Bachelor" but the couple hoped that "love could conquer all." She was eventually chased off by his family, who continued to tell her that he was a party guy and that their lifestyles were very different from one another.
During one of her one-on-one dates in the season, Prewett shared her Christian faith with her love interest and told him she was looking for a partner who shares her faith. Weber shared that he, too, was a Christian but admitted that his faith "could be stronger" and he was open to growing in that area. 
Madison also shared how Christianity influences every aspect of her life. She revealed that her father, Chad Prewett, who is director of operations for Auburn University's basketball team, had demonstrated biblical leadership throughout her life.
"I look up to my dad so much, and I've said I wanted someone who will remind me of my dad, somebody who embodies the same qualities and characteristics," the 23-year-old said. "I've watched the way my dad has loved my mom and loved my family and the way that he has such a strong relationship with the Lord is the way he's able to love our family so well."
"Faith is more [than] just this passed-down thing to me, it's literally my whole life and all of who I am," Prewett continued. "I want, in a marriage, someone who also has that relationship with the Lord and loves that about me and wants to raise a family in that way. And I do want to know that we're able to be on the same page with that and push each other in that way and grow in that way together."