Backstreet Boys Baptized in Jordan River; Brian Littrell Cries During Emotional Ceremony (Video)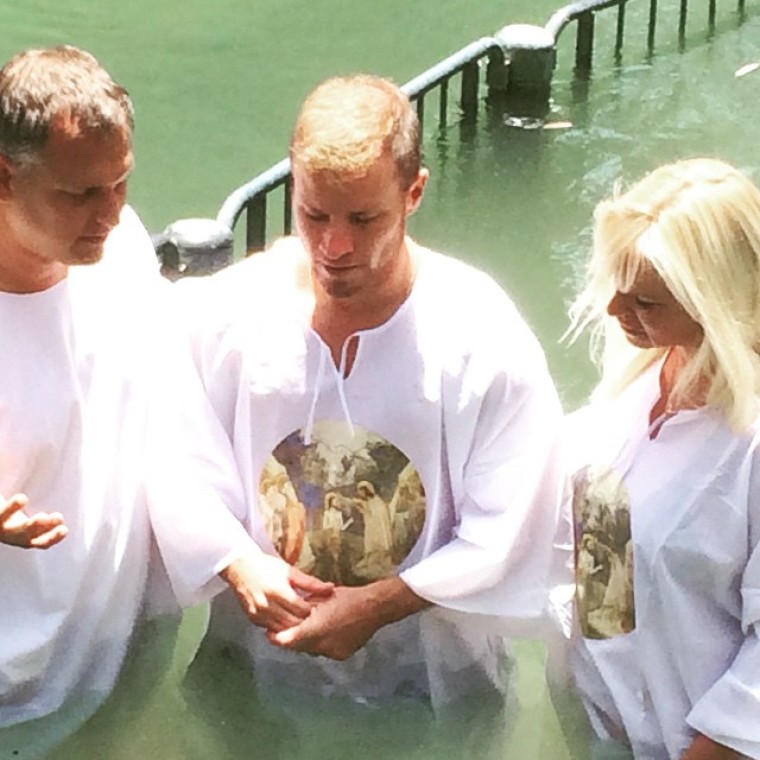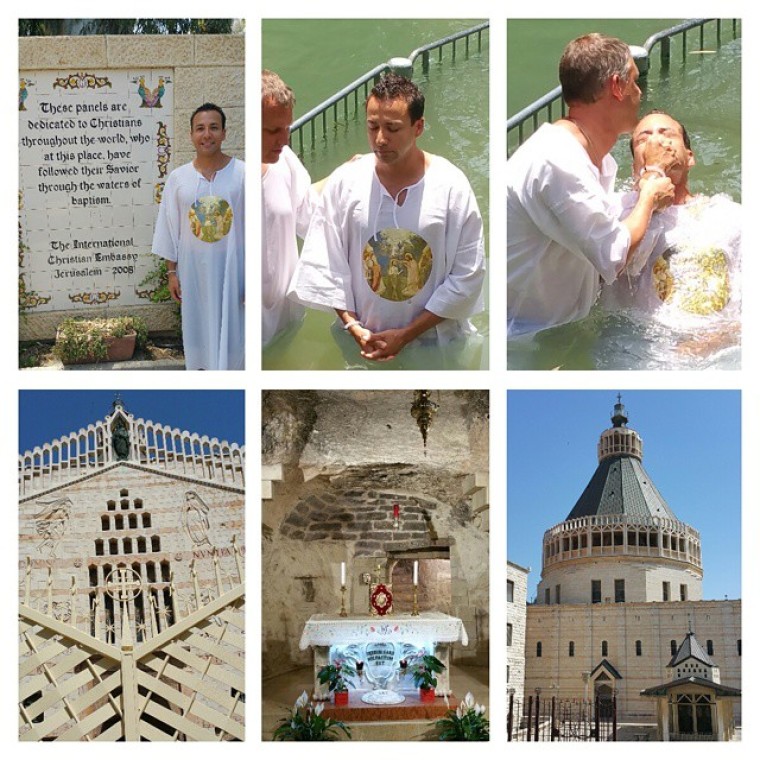 View Photos
Nearly two decades after rising to fame as part of the best-selling boy band in history, two members of the Backstreet Boys were captured on video recently getting baptized in Israel's Jordan River.
Last month, Backstreet Boys members Howie Dorough and Brian Littrell took time out of the Middle East leg of the band's world tour to connect with their faith in the holy land through an emotional baptism ceremony. Littrell, also a Christian artist, was joined by his wife, Leighanne Littrell, during the ritual he described as an "amazing experience."
"Leighanne and I were baptized in the Jordan river yesterday. ... Another amazing experience ...," Littrell noted in a caption accompanying a photo of his baptism.
Video footage shows an emotional Littrell standing alongside his wife and a man believed to be a pastor and all three are wearing white robes.
"Father based on his profession of faith we bury him into the likeness of Lord Jesus' death," the man begins.
Within seconds he gently pushes Littrell into the river and the 40-year-old singer begins sobbing immediately after the experience.
Littrell has reportedly been a born-again Christian since he was 8 years old and he previously spoke about the importance of using his platform to share the Gospel.
"I think as Christians we need to join hands and mount up together and lift God up and talk about our faith publicly and talk about all of the things God has done for us in our life to touch other people," the "We Lift You Up" singer told BeliefNet.
Photos also show Dorough, 41, preparing to be baptized and he also shared the experience via Instagram.
"Yesterday was one of the most spiritual days I've had in my life," he wrote, alongside a collage of baptism photos.
"We went up to the Jordan River, the same river that Jesus got baptized by John the Baptist. From there we moved on to Nazareth to see the Annunciation Church. As told this is where the Angel came to tell Mary that she will bare the son of God. The church was built many years later over her house in honor of her. Today I think I made my mom proud of me."