Most churchgoers miss worship at least once a year due to severe weather: Lifeway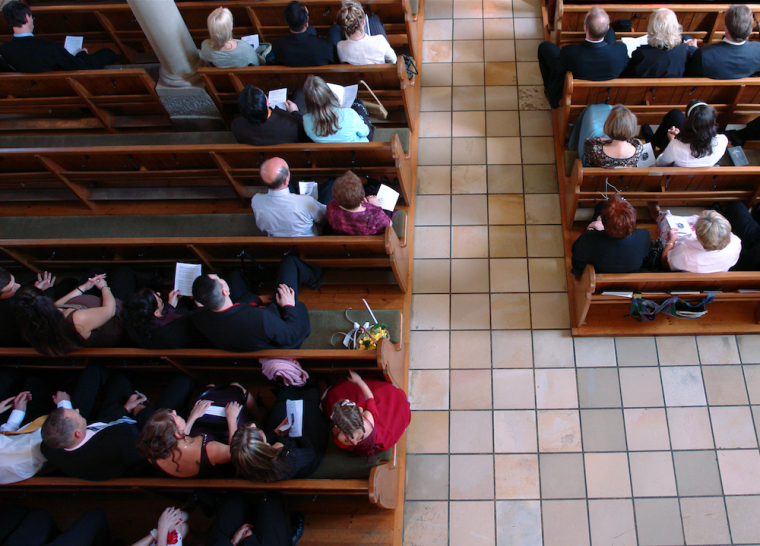 More than three-quarters of regular churchgoers say that severe weather will stop them from attending church at least once a year, according to a new report from Lifeway Research.
According to findings released Wednesday, a survey of adults in the United States who attend a Protestant church at least once a month found that 77% would skip worship at least once a year to "avoid traveling when there is severe weather."
This number includes 39% who said they would do so "a few times a year," 23% who said they would do so "once a year" and 15% who said they would do so "many times a year."
Avoiding severe weather was the most popular answer, followed by "enjoy an outdoor activity when the weather is good" at 55%, "get some extra sleep" at 54%, "meet a friend or group of friends" at 50%, "avoid traveling when it is raining" at 43% and "watch a favorite team or sporting event" at 42%.
Data for the report came from an online survey of 1,002 Americans that was conducted Sept. 19-29, 2022, with a margin of error of plus or minus 3.3% at a 95% confidence level.
Scott McConnell, executive director of Lifeway Research, said in a statement included in the report that the research showed that church attendees "are not on autopilot."
"Each week they are faced with a choice of whether to attend church, and there is more than one tradeoff when it comes to this decision," stated McConnell.
"Sometimes churchgoers conclude it's safer to skip church and not be on the roads. … There is a good reason some churches are in the habit of noting the weather conditions when they record their worship attendance."
The findings also noted the occasional gender gap when noting reasons to skip church, as men were more likely than women to cite watching a favorite sports team as a reason (46% vs. 39%), while women were more likely than men to cite wanting to avoid traveling in the rain (47% vs. 37%) as a reason.
Additionally, the report found that churchgoers aged 65 or older, racial minorities, and Presbyterians were the groups least likely to say they would skip church for any of the reasons listed in the survey.
In 2019, former Lifeway Christian Resources President Thom Rainer polled pastors on social media to see what they considered to be drivers of lower worship attendance.
According to an op-ed piece published in The Christian Post at the time, Rainer found that the main reasons cited were "holiday weekends," "bad weather," "good weather," "spring break," "sports," "summer," "time change," "pastor on vacation" and "Christmas to New Year."
"Church leaders have pretty clear perspectives about low attendance days," Rainer wrote. "They know when to expect them. Some are common across different regions and cultures. Others are unique to specific localities. Most of them are painful for pastors and other church leaders."