Baptist Children's Home Refuses $28,000 Donation Given in 'Honor' of Atheist Group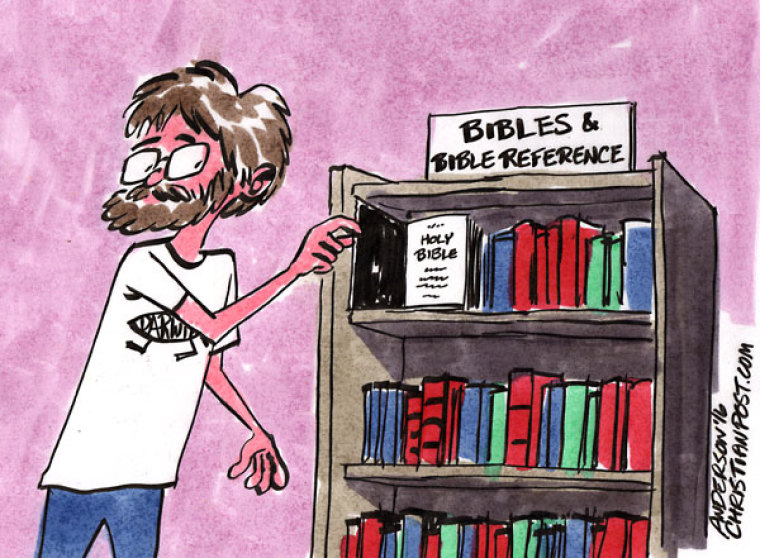 A Baptist missionary-founded children's home in Oklahoma has refused to accept a donation of more than $28,000 from a group of atheists, who wanted the contribution to be noted "in honor of" their organization. Politely declining the offer, the Christian center said they believe in "Honoring God our Father."
Refusing to receive the donation from the Muskogee Atheist Community, the Murrow Indian Children's Home said accepting money for an advertisement "which would indicate 'In Honor of the Muskogee Atheist Community'" would be contrary to the "biblical principles upon which we at Murrow stand."
The center, which was founded over 100 years ago by a Baptist Missionary," explained, "Those biblical principles include believing and trusting in the Trinity; God the Father, Jesus the Son, and the Holy Spirit."
The atheist group's founders, Matt Wilbourn and his wife, say they initially made a donation of $100 to the children's home. "I received a phone call an hour later from the lady who accepted my donation earlier telling me that her director asked her to call me and tell me that my donation was not accepted," wrote Wilbourn, who later created a GoFundMe page for the donations.
"She went on to say that they are funded by the American Baptist Churches Association and accepting a donation from atheists would go against everything they believe in. I emailed the director and even told her that I'm raising the amount to $250. I'm awaiting her response."
The Christian center, which provides a home for American Indian children who are in out-of-home placement as a result of abuse and neglect, said they "appreciate the generosity of Mr. and Mrs. Matt Wilbourn for their thoughtful donation" but their "decision is not about money or personal matters."
"It is solely about our religious beliefs and honoring God our Father. … Murrow cannot honor the atheist non-belief in God our Father, and honor God our Father under our biblical principles. Those two positions are totally opposite of each other. Therefore, we must respectfully decline the donation and the request to honor the atheist community with the donation in an advertisement for a Murrow fundraising event."
Wilbourn has now decided to give all but $5,000 of the $28,000 they raised to Camp Quest Oklahoma. "The remaining $5,000 will be anonymously donated to the Murrow Indian Children's Home," he explained on the Go Fund Me page.
"If they find out that I've said this and they know that it's me anonymously donating it and they still won't accept it, we will donate it to a local church who will then donate it to them. We've had support from churches all over this nation today and I'm sure that one of them would be glad to donate the money to Murrow and I trust that they will. Whether the Murrow Home likes it or not, they are getting $5,000 for those children from all of this. Keli and I would like to thank everyone for their donations and support. We will continue to let the GoFundMe account rise until it stops."
Murrow said they understand the atheist group's "rights to their beliefs," but added, "we also hope that in turn the Muskogee Atheist Community and the Wilbourns' will respect the biblical principles of the Murrow foundation for over 100 years and understand why our principles are different and that we must Honor our God."