Baptist seminary adopts Nashville Statement as confessional statement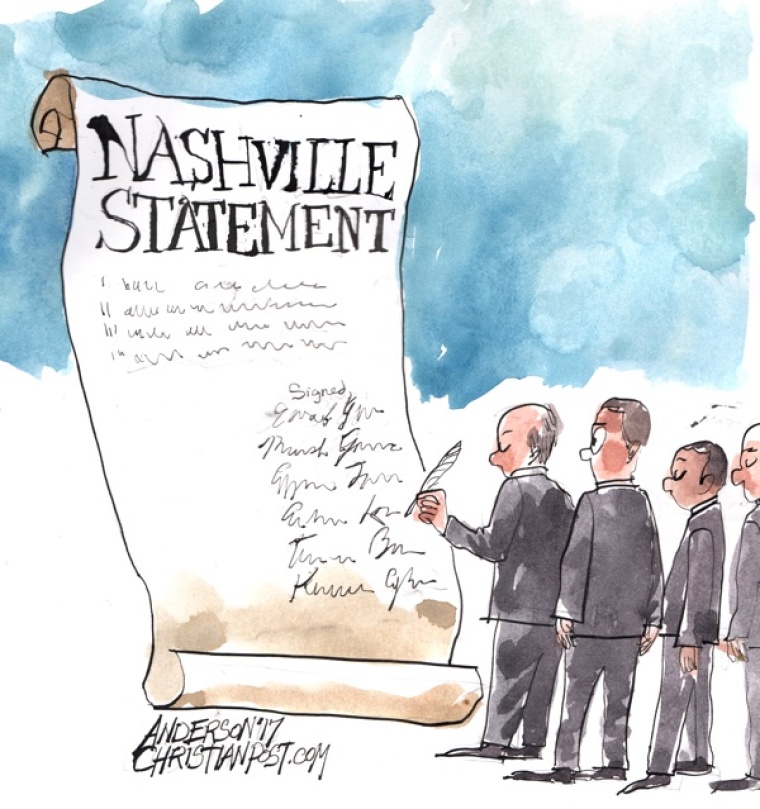 A Baptist seminary based in Kansas City, Missouri, decided to adopt the Nashville Statement, a declaration from 2017 that affirmed a traditional biblical understanding of sexual ethics and gender identity.
Midwestern Baptist Theological Seminary announced Thursday that the school's Board of Trustees voted unanimously to adopt the statement at their spring meeting, April 8-9.
Midwestern Baptist President Jason Allen said that the move came in response to the increasing social acceptance of the LGBT movement in the United States.
"In light of ever-changing cultural norms and expectations toward marriage, gender, and sexuality, and in recognition that Southern Baptists are a confessional people, expecting their entities to maintain faithfulness to Holy Scripture and a clear witness to the world, Midwestern Seminary will strengthen its doctrinal clarity, witness, and legal standing by formally adopting the Nashville Statement," stated Allen, according to the announcement.
The Council on Biblical Manhood and Womanhood, the group that released the statement, celebrated the news of Midwestern Baptist's adoption of it.
"This is good news out of Kansas City, and it is exactly why the Nashville Statement was created in the first place — to assist churches and Christian ministries to articulate a biblically faithful confession of the Bible's teaching about sexuality," wrote CBMW President Denny Burk on Thursday.
"Thanks to President Jason Allen for his leadership in making this happen at Midwestern Seminary. The trustees have made a strong statement of conviction to serve as a guideline for their entire ministry. That can only bear good fruit in the days ahead."
The Nashville Statement was released in August 2017 and within a year was signed by over 20,000 evangelical leaders, activists and theologians.
Notable signatories included John Piper, founder of Desiring God and chancellor of Bethlehem College & Seminary; Dr. James Dobson, former head of Focus on the Family and founder of Family Talk; Karen Swallow Prior, professor at Liberty University; Fred Luter, the first African-American president of the Southern Baptist Convention; and David French, columnist with the National Review.
The statement had its share of critics from both secular and Christin backgrounds.
Pastor Josh Daffern of MTV Church in Columbus, Mississippi, wrote in 2017 that while he agreed with the statement, he felt the document lacked pastoral wisdom.
Daffern noted that a lesbian woman has been attending his church and was reportedly battling addictions and struggling with many other personal issues.
"If I preached on the Nashville Statement and declared my allegiance, would that help or hinder her own spiritual journey?" wrote Daffern.
"Why would I be more comfortable with pastors and not Christian academics creating this document? Because orthodoxy divorced from relationships can many times lead to rhetoric that hinders (not helps) us achieve our overall mission, to lead all people to Jesus."