Bayer, Direct Relief to give $80K to Planned Parenthood clinics to 'expand access to birth control'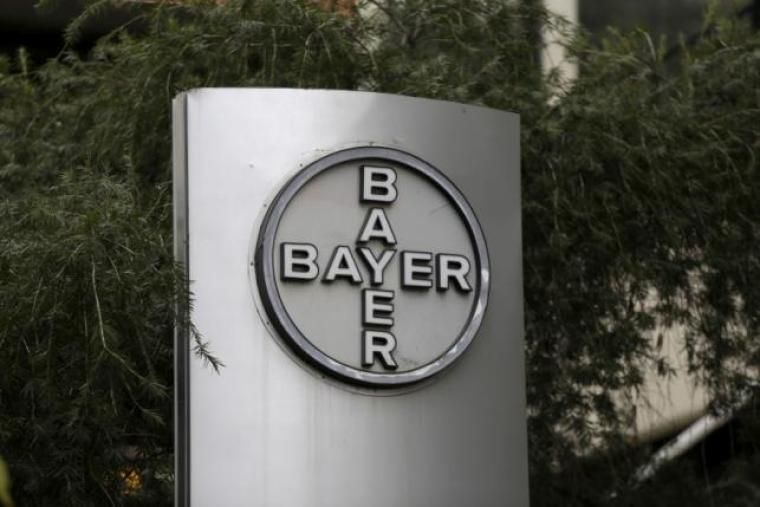 A prominent multinational drug company is collaborating with a humanitarian organization to provide $80,000 to Planned Parenthood clinics as part of an effort to expand access to contraception.
Last week, Bayer announced that it had established a new grant program with the humanitarian organization Direct Relief "designed to help address financial and educational barriers to contraceptives." As part of the initiative, four health clinics will receive $40,000 a piece, which will go toward developing programs aimed to "expand access to contraceptives for underserved or underinsured women in their communities." Two of the awardees are Planned Parenthood clinics.
Planned Parenthood of Indiana and Kentucky, based in Indianapolis, Indiana, and Planned Parenthood Great Plains, based in Little Rock, Arkansas, were awarded two of the four $40,000 grants last month after they submitted proposals to establish programs "that would help increase access to family planning services for their most vulnerable patients." The other two grants were awarded to Adagio Health in Pittsburgh, Pennsylvania, and Maternal and Family Health Services in Wilkes-Barre, Pennsylvania.

The grants are part of a three-year partnership between Bayer and Direct Relief called We're For Her, which Bayer Senior Medical Director Dr. Yesmean Wahdan describes as a "total package approach to increasing access to contraceptives." 

"This new grant program from Direct Relief will enable health clinics to create resources that meet the unique needs of women in their communities, allowing them to make educated decisions about contraceptives with their healthcare providers that will impact the trajectory of their lives."
"The nonprofit health providers receiving this funding from Direct Relief already provide high-quality reproductive health services for their patients, and this support, generously provided by Bayer, will allow them to continue to expand these essential services," said Paulina Ospina, the Director of Maternal and Child Health at Direct Relief. Direct Relief is grateful to these awardees that care for all patients, regardless of circumstances, and for Bayer's leadership that supports comprehensive contraceptive choice."
Responding to the pharmaceutical company's decision to award the largest abortion provider in the U.S. $80,000, Planned Parenthood President and CEO Alexis McGill Johnson expressed gratitude that "Bayer and Direct Relief support sexual and reproductive health care and education, and understand that all people deserve access to the care they need, when they need it, no matter what."
The We're For Her initiative is part of a larger long-term project of Bayer to provide contraception to 100 million women worldwide by the year 2030. Bayer manufactures contraceptive products, including Kyleena, Mirena and Skyla, intrauterine devices that prevent pregnancy for three to six years.
Bayer's support for Planned Parenthood is not a new phenomenon. In 2016, the pro-life group Life Decisions International included Bayer on its Boycott List, which identifies companies that support Planned Parenthood and encourages pro-life Americans to refrain from doing business with them. 
Earlier this year, Bayer agreed to pay $1.6 billion in settlements to women harmed by Essure, a permanently implanted birth-control device that was pulled from the U.S. market in 2018. Roughly 39,000 women alleged that Essure, a metal coil inserted into a woman's fallopian tube for the purpose of permanently scarring it, caused damage to other parts of their bodies.
Users testified in front of a panel of medical experts that the birth control device resulted in "fatigue, hair loss and depression, as well as persistent pelvic or abdominal pain." Additionally, women attributed "rash, hives, nausea, swelling and increased symptoms of asthma and arthritis" to their use of the implant. While Bayer agreed to pay the women injured by the birth control device, the company did not admit to any wrongdoing and declined to apologize to the women injured by Essure.