Baylor University Reportedly Fires President Ken Starr Over Football Team Rape Scandal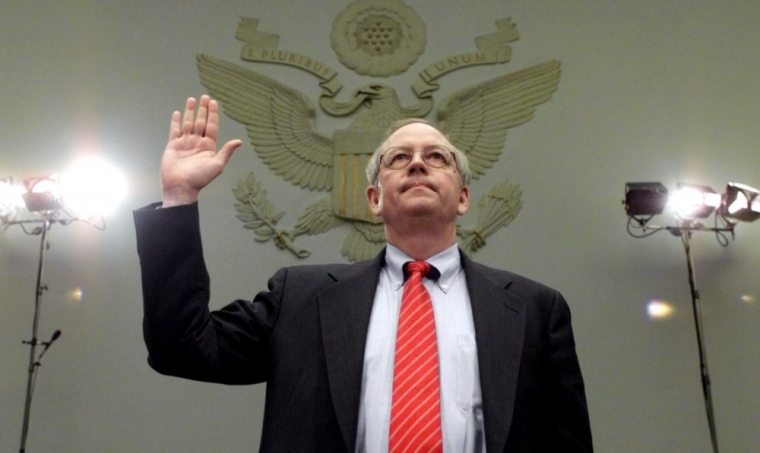 Baylor University, a private Baptist institution known for both its athletic teams and research, reportedly fired its six-year President Ken Starr on Tuesday.
Citing sources close to the situation, HornsDigest.com said Starr, a Christian who is best known by many as the 1990s independent counsel who investigated Bill Clinton's sex scandal involving White House intern Monica Lewinsky, was fired over how the school handled reports of rape and assault made against five of the university's football players.
Two of them, Tevin Elliott and Sam Ukwuachu, were convicted of raping two Baylor co-eds. Elliot is currently serving a 20-year sentence for his conviction in January 2014.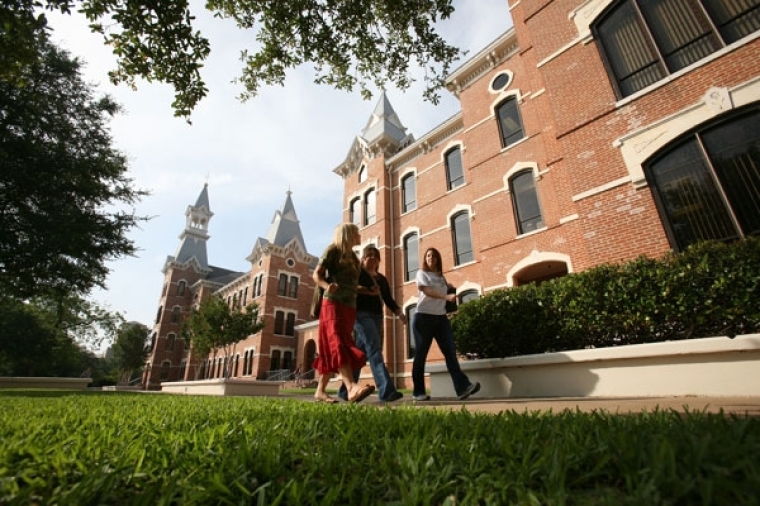 Baylor is accused of failing to respond to reports of rape and/or sexual assault filed by at least six female students from 2009 to 2016. The three dozen members of the Baylor regents board, according to HornsDigest.com, blame Starr for failed leadership during the scandal.
Reagan Ramsower, Baylor's senior vice president of operations and chief financial officer who has oversight of the university's campus law enforcement, is said to be a leading candidate to succeed Starr on an interim basis.
Starr, who is also a former judge in addition to being an attorney, could be reassigned to a new role in the Baylor law school without having his pay reduced, a source told HornsDigest.com. It was unclear, however, if the fired president would receive a new post or simply be terminated and paid a settlement, say sources.
The decision to get rid of Starr, instead of football coach Art Briles, was led by regents Chairman Richard Willis ahead of the body's discussion of the findings of the Pepper Hamilton law firm on the school's handling of rape and assault allegations.
Briles, who has revived Baylor's struggling football program by winning at least 10 games in four of the past five years, including two Big 12 titles and a Heisman Trophy (Robert Griffin III in 2011), is expected to continue as football coach, barring any evidence turning up that he was engaged in a coverup, says HornsDigest.com.
Starr — whose dogged handling of the Clinton sex scandal in the 1990s led to the impeachment of a president for only the second time in American history — expressed regret last week, according to The New York Times, that so much of Clinton's legacy remains viewed through the lens of "the unpleasantness."
"There are certain tragic dimensions which we all lament," Starr said in a panel discussion on the presidency at the National Constitution Center in Philadelphia.
"That having been said, the idea of this redemptive process afterwards, we have certainly seen that powerfully" in Clinton's post-presidency, he continued, adding, "President Carter set a very high standard, which President Clinton clearly continues to follow."
Baylor University is a private Christian University and a nationally ranked research institution. The university provides a vibrant campus community for more than 16,000 students by blending interdisciplinary research with an international reputation for educational excellence and a faculty commitment to teaching and scholarship. Chartered in 1845 through the efforts of Baptist pioneers, Baylor is the oldest continually operating university in Texas and welcomes students from all 50 states and more than 80 countries.