BBC Accused of Allowing Anti-Christian Bias in Prince Harry, Meghan Markle Royal Wedding Coverage
Markle Didn't Promise to 'Obey' Prince Harry in Vows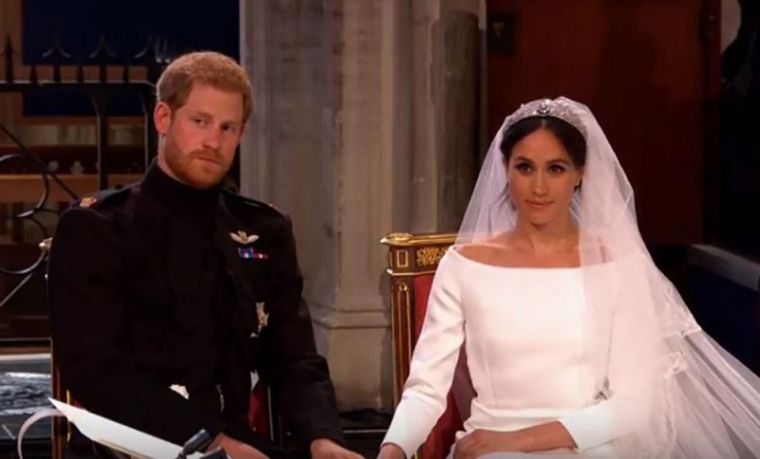 A Northern Ireland lawmaker has accused the BBC of attacking Christians in a broadcast covering the wedding of Prince Henry "Harry" of Wales and former American actress Meghan Markle.
A two-and-a-half-hour show, "Good Morning Ulster," aired by BBC Northern Ireland on Friday discussed the royal wedding and featured, among others, Belfast comedian Nuala McKeever, who asked what would "right-wing Christians" make of Prince Harry marrying a "black divorcee?"
"I do laugh to think, 'I wonder how a lot of right-wing Christians are coping with fact he is marrying a black divorcee.' Other than that I wish them well of course. I am just not a particular fan of the idea of us paying for the monarchy and money always being available for their things," she said on the show, according to Belfast Telegraph.
A lawmaker from Northern Ireland's Democratic Unionist Party, Ian Paisley, called BBC "biased."
"Once again the biased BBC @BBCgmu broadcast an attack on 'Christians' and the Royal wedding a contributor who couldn't help using it as a platform to make racest [sic] and anti-Christian comments. Another new low!" Paisley wrote on Twitter.
"It was a disgrace and an unacceptable attack on people — think if she had made an attack on people of a different faith," he added.
The DUP was founded by Paisley, a Protestant preacher-politician, four-and-a-half decades ago. It's pro-life, against same-sex marriage and supports a nuclear deterrent.
Meanwhile, the U.K.'s Express newspaper reported that during the royal wedding Saturday, Prince Harry will also wear a ring, and Markle will not promise to obey him.
The wording of the service will be more contemporary than traditional, it said, adding that the couple will use the Marriage Service from Common Worship (2000), which uses "you" rather than "thee" or "thou."
Karen Gibson and The Kingdom Choir will perform "Stand By Me" by Ben E. King during the ceremony at the 15th century St George's chapel, according to the Order of Service.
Bishop Michael Curry, the first African-American to preside over the Episcopal Church and who defends same-sex marriage, will deliver a sermon at the wedding.