'Believers in Hollywood' Producer Michael Flaherty: 'So Many Religions Are About Ideas, but Our Faith Is About a Man'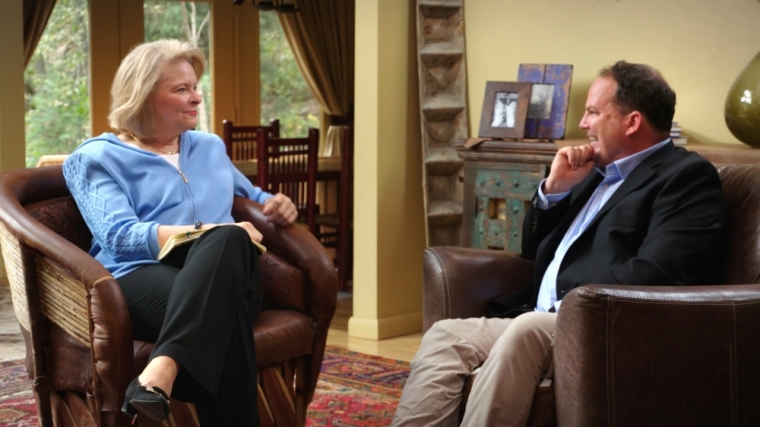 Believers in Hollywood are still some what of a rarity despite a growing consumer appetite for faith-based entertainment, but many continue to find mainstream success. An upcoming TV special, "Believers in Hollywood," shines a spotlight on Christians in showbiz and their values-based contributions to the industry.
Best-selling author and inspirational speaker, Sheri Dew, interviewed three prominent Hollywood figures who shared how they proclaim their faith in an industry that some critics say is at times hostile toward Christians.
Academy Award-nominated screenwriter Randall Wallace ("Braveheart" and "Pearl Harbor"), along with producer Micheael Flaherty ("The Chronicles of Narnia"), and Broadway star Laura Osnes are all featured on the BYUtv special "Sheri Dew Presents: Believers in Hollywood" on Saturday.
"I am not the best Evangelist but I always try to pay attention to the Great Commission," Flaherty, co-founder of Walden Media, told The Christian Post on Friday. "For me, the best way for me to share my faith is to share the actual story of this rabbi who lived 2,000 years ago and gave His life for all of us. So many religions are about ideas, but our faith is about a man. So when talking about my faith, I like to return to the cornerstone and talk about the life of Jesus.
"I think that great stories have universal appeal, so I think of all audiences, believers and nonbelievers alike, when looking for movies to produce," he said. "The important element is to be authentic. … Great stories can be transformational and get people to ask the big questions and wonder about purpose and truth. And that is where the Holy Spirit does his best work.
"I think what is really encouraging is that most studios have come to realize that there is a sizable audience out there that will support great movies that show the transformational power of faith."
The show explores a broad spectrum of topics related to faith including love, salvation and what it means to completely surrender to Jesus.
"To be honest, I don't know how people live without faith," Osnes says in a preview clip. "Life throws a lot of crazy things at you and I know that if I didn't have my faith, I would be hopeless, moody, angry. …I don't think God just hands it out. I think there are also times where we go 'yes God I'm going to surrender to you and whatever your plan is, let it happen' … but there are also times where God says 'well what do you want?' He puts the ball in our court in a way."
In another preview, Wallace shares why he is far more concerned about life here on earth that he is about the afterlife.
"Some people have said to me 'why do you write war stories?' And I've always said 'I don't, I write love stories,' said Wallace.
"I want to know what you love enough to fight for. To actually give your life for and in so doing, find real life and I'm not even just talking about the afterlife, I'm talking about life right now. People will ask 'is there life after death?' And I've been much more concerned with the question about 'is there life after birth?' How do you make this life the one that's the most alive, the one that requires faith and love to have that kind of life?"
"Sheri Dew Presents: Believers in Hollywood" airs 8 p.m. MT/10 p.m. ET Saturday, Oct. 3 at on BYUtv.
For more information CLICK HERE