Ben Carson Responds to Atheist Question: 'Everybody, Including Atheists Live According to Their Faith'
Ben Carson Responds to Atheist Question: 'Everybody, Including Atheists Live According to Their Faith'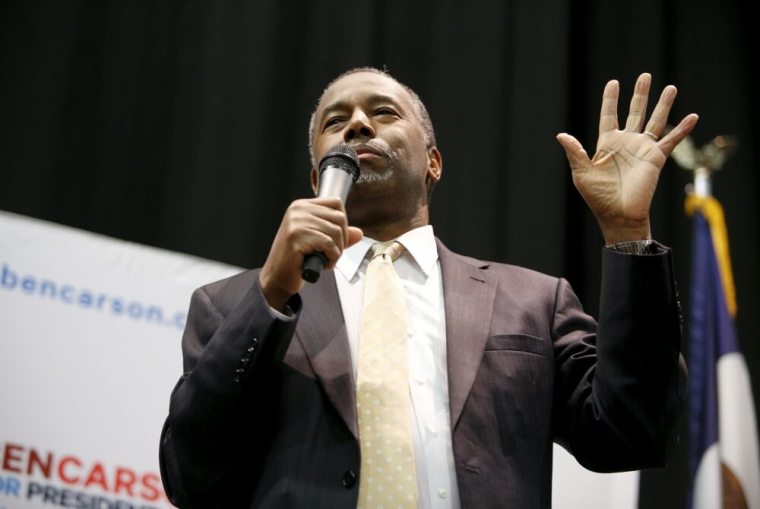 An atheist activist confronted Republican presidential hopeful Dr. Ben Carson during an event in Iowa about his faith and the issue of church and state separation.
Justin Scott, a 34-year-old resident of Waterloo who identified himself as an "atheist voter," asked Dr. Carson about whether or not his faith would influence his politics if elected president.
"Some candidates have said that God's law trumps our country's law. Do you agree with that?" asked Scott, who also asked if there would be a time when Carson would choose his faith over American law.
Carson responded that "everybody, including atheists, live according to their faith" and that "everybody's actions are ruled by their faith."
"I have strong faith in God and live by godly principles of loving your fellow man, caring about your neighbor, developing your God-given talents," continued Carson.
"And that's going to dictate how I treat everybody. Fortunately our Constitution, which is the supreme law of our land, was designed by men of faith and it has a Judeo-Christian foundation. Therefore, there is no conflict there."
When Scott pressed Carson for an example of when the candidate believed "God's law trumped any law within our country," Carson replied that laws that are contrary to Judeo-Christian values should be resisted, but through the system.
"I personally believe that we still have an obligation to obey the laws whether we agree with them or not because otherwise we would be a lawless nation," said Carson.
"That doesn't mean that we shouldn't fight against anything that we see as unjust and we have the mechanism built into our system to allow those protests to take place."
Exclusive Op-eds from the Presidential Campaigns
This is not the first time that Scott has confronted a Republican candidate about how their religious beliefs would affect their presidency.
Earlier this month Scott asked similar questions of U.S. Senator Marco Rubio, with the candidate responding that "you have the right to believe whatever you want."
"I think you should hope my faith influences me and here's why. You know what my faith teaches me? My faith teaches me that I have an obligation to care for the less fortunate," argued Sen. Rubio.
"My faith teaches me that I have an obligation to love my neighbor. My faith teaches me that I have an obligation for those who are hungry to help try to feed them; for those that are naked, to help clothe them."
The Rubio campaign promoted that video after Scott posted it to his YouTube channel.