Ben Carson Clarifies Abortion Not Acceptable After Conception for Rape, Incest; Planned Parenthood Has 'Racist' Roots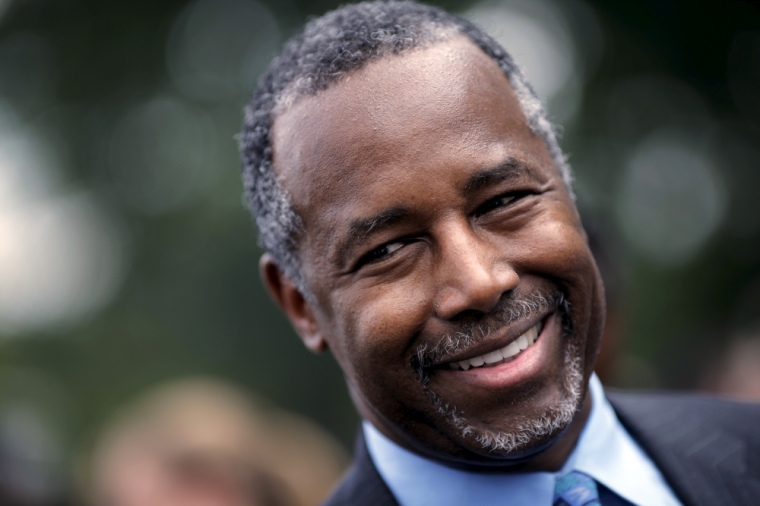 Republican presidential candidate and retired neurosurgeon Ben Carson said Sunday that even rape and incest should not be exceptions to abortion bans, and criticized Planned Parenthood as having "racist" roots.
"I believe that once conception has been achieved, that it is a human life," Carson said on ABC's "This Week" on Sunday, after he was asked whether he believes abortion bans should exclude rape and incest.
"What I have said is that, you know, I have spent my life trying to save life, not trying to destroy it," he added.
A spokesperson was later asked to clarify if Carson meant that rape and incest should be exceptions. "Dr. Carson believes abortion is not acceptable after conception," the spokesperson replied.
During the interview with ABC on Sunday, Carson also blasted Planned Parenthood, whose officials were shown discussing delivery of fetal parts in secretly taped videos.
"You have to go back to the beginnings of Planned Parenthood and [founder] Margaret Sanger, who was a great believer in eugenics, who believed that certain people were like weeds that needed to be controlled," said Carson, the only presidential candidate in the 2016 field.
"Margaret Sanger believed that certain people, including blacks, were inferior and that the way you strengthened the society is you get rid of them," he added.
On Wednesday, Carson was asked the same question on abortion by Neil Cavuto of Fox News and seemed to say that life begins at the first heartbeat.
"Well in cases of rape and incest I would hope that they would very quickly avail themselves of the emergency room and in the emergency room they have the ability to administer RU-486, other possibilities ... before you have a developing fetus," Carson replied.
The host then asked whether life begins at conception.
"Um, certainly, once the heart starts beating," carson answered. "Certainly at that point. I mean we, we, this is something that we need to come to accommodation on. Now if we are willing to open up the discussion — both sides — I think we can come to an accommodation. We'll ever come to accommodation as long as we come off in our prospective corners, [and say] 'absolutely not.'"
Carson said Thursday that he is "sickened" by allegations that he has done research on fetal tissue and dismissed them as untrue and "pathetic."
The presidential candidate was responding to a blog post by Dr. Jen Gunter that alleged that Carson, who spent many years as the director of pediatric neurosurgery at Johns Hopkins Hospital, had done research on fetal tissue taken from "two fetuses aborted at the ninth and 17th week of gestation."
"It simply is not true. The study they distributed by an anonymous source was done in 1992. The study was about tumors. I won't bore you with the science. There were four doctors' names on the study. One was mine. I spent my life studying brain tumors and removing them. My only involvement in this study was supplying tumors that I had removed from my patients," said Carson.
"Those tissue samples were compared to other tissue samples under a microscope. Pathologists do this work to gain clues about tumors. I, nor any of the doctors involved with this study, had anything to do with abortion or what Planned Parenthood has been doing. Research hospitals across the country have microscope slides of all kinds of tissue to compare and contrast. The fetal tissue that was viewed in this study by others was not collected for this study," he explained.
"I am sickened by the attack that I, after having spent my entire life caring for children, had something to do with aborting a child and harvesting organs," he added.