Ben Carson Is 'Sickened' by 'Pathetic' Attack From Abortion Advocates; Says I've 'Spent My Entire Life Caring for Children'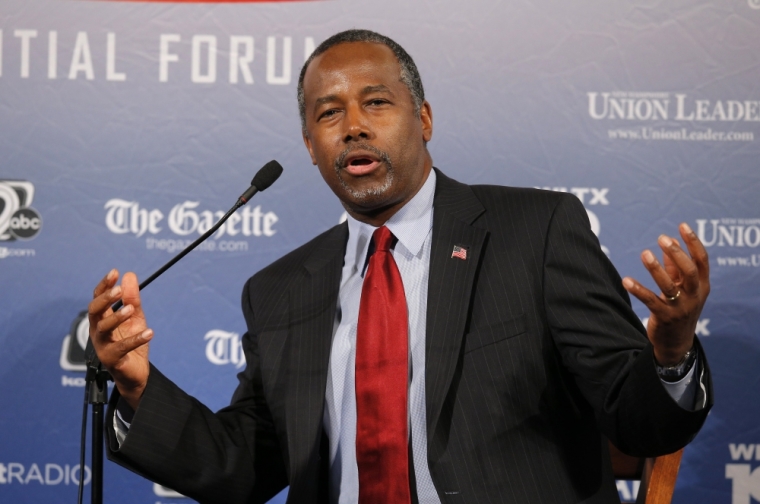 Famed retired neurosurgeon and 2016 GOP presidential candidate Ben Carson said Thursday night that he is "sickened" by allegations that he has done research on fetal tissue and dismissed them as untrue and "pathetic," while noting how he has spent his "entire life caring for children."
On Wednesday a blog post by Dr. Jen Gunter alleged that Dr. Carson, who spent many years as the director of pediatric neurosurgery at Johns Hopkins Hospital and is a staunch opponent of abortion, had done research on fetal tissue taken from "two fetuses aborted at the ninth and 17th week of gestation."
Gunter is an outspoken advocate for legalized abortion. In a July op-ed for The New Republic she argued that fetuses are not actually unborn babies and she used the term "products of conception" to describe aborted babies.
Carson, who is currently a favorite among many conservative Republican voters, trailing only billionaire real estate mogul Donald Trump in several polls, reacted to the allegations in a strongly worded statement on his Facebook page Thursday night after a media firestorm erupted.
"Today I was accused by the press as having done research on fetal tissue. It simply is not true. The study they distributed by an anonymous source was done in 1992. The study was about tumors. I won't bore you with the science. There were four doctors' names on the study. One was mine. I spent my life studying brain tumors and removing them. My only involvement in this study was supplying tumors that I had removed from my patients," said Carson.
"Those tissue samples were compared to other tissue samples under a microscope. Pathologists do this work to gain clues about tumors. I, nor any of the doctors involved with this study, had anything to do with abortion or what Planned Parenthood has been doing. Research hospitals across the country have microscope slides of all kinds of tissue to compare and contrast. The fetal tissue that was viewed in this study by others was not collected for this study," he explained.
Carson then added: "I am sickened by the attack that I, after having spent my entire life caring for children, had something to do with aborting a child and harvesting organs. My medical specialty is the human brain and even I am amazed at what it is capable of doing. Please know these attacks are pathetic attempts to blunt our progress."
On Thursday night during an appearance on Fox News' "The O'Reilly Factor" Carson also denied the allegation that he did research on fetal tissue also doubled down on earlier comments he made that Planned Parenthood concentrates its clinics in black neighborhoods as a "way to control that population."
"I know who Margaret Sanger [Planned Parenthood founder] is and I know that she believed in eugenics and that she was not particularly enamored with black people," said Carson, who noted that abortion is the No. 1 cause of death for black people in America.
"One of the ways they're able to perpetrate the deceit is because people are not informed," said Carson. "The more people are informed, the less likely these kinds of things [are]."