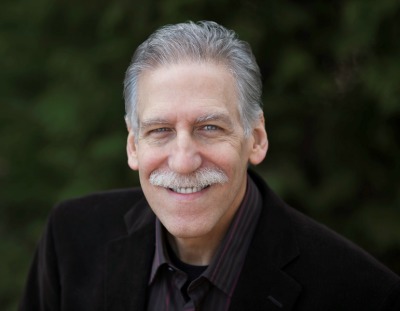 It is unfortunate that the Ted Cruz campaign and Rep. Steve King sent out misleading and even erroneous information about Dr. Ben Carson's campaign plans, for which Cruz and King have apologized. But CNN is also to blame, and its self-righteous, overly-indignant condemnation of the Cruz campaign exposes its own hypocrisy.
Here are the salient details, all from Monday night, Feb. 1. If ever the devil was in the details, it is in what follows.
6:43 PM, CST: CNN's Chris Moody tweets: "Carson won't go to NH/SC, but instead will head home to Florida for some R&R. He'll be in DC Thursday for the National Prayer Breakfast."
This was immediately followed by: "Ben Carson's campaign tells me he plans to stay in the race beyond Iowa no matter what the results are tonight."
6:43-44 PM, CST: On live TV, CNN's Wolf Blitzer, Jake Tapper and Dana Bash discuss Moody's first tweet, making no reference to the second tweet.
Tapper states that "CNN has learned some news about the man who, at least according to polls, is in fourth place here in Iowa," giving further background before asking Bash, "What have we learned?"
She replies, "We should say that our Chris Moody is breaking this news, that Ben Carson is going to go back to Florida, to his home, regardless of how he does tonight here in Iowa. He's going to go there for several days. And then afterwards, he's not going to go to South Carolina. He's not going to go to New Hampshire. . . "
Both Tapper and Bash then state that this is "very unusual," with Bash emphasizing, "Look, if you want to be President of the United States, you don't go home to Florida. I mean, that's bottom line. That's the end of the story. If you want to signal to your supporters that you want it, that you're hungry for it, that you want them to get out and campaign, you've got to be out there doing it too. And he's not doing it. it's very unusual."
Tapper then states, "Very unusual news that CNN has just learned. CNN's Chris Moody breaking the story. Wolf, back to you in Washington."
Blitzer closes with, "Very significant news indeed, guys, thanks very much."
Note that for these respected journalists, this was major news, with Carson's actions appeaing to be quite unbecoming for someone who wanted to be president. And while they did not explicitly say that Carson was potentially dropping out or suspending his campaign, since their man Moody felt it important to state that this was not the case, it would have been reasonable for Tapper, Bash, and Blitzer to clarify this as well.
After all, wouldn't many viewers think that this "breaking . . . very unusual . . . very significant news" was more than the fact that Carson just wanted to take a couple of days off before resuming his campaign? (Note that "breaking" was used twice and "very unusual" used three times.) Would it be wrong to ask, "Is Carson dropping out?" — especially when we were told he would be making a speech before the caucus results were finalized?
And what does it mean when Bash says, "That's the end of the story"? Does it mean that Dr. Carson will be back on track in a few days, not skipping a beat, refreshed and reinvigorated for the battle ahead? I think not.
The fact that CNN had information from their own journalist and failed to state it explicitly was, at the least, a failure to gauge the impact of their reporting.
Note also that, at 6:53 PM, CST, Jason Osborne, Carson's Senior Communications Strategist, felt the need to tweet that Carson "will be going to Florida to get fresh clothes b4 heading back out on the campaign trail. Not standing down."
People were obviously getting the idea that Carson was, in fact, standing down. Where did they get that idea? Wasn't it from CNN's "very significant" news report?
6:56 PM, CST: The Cruz campaign sends out their first email saying that, "The press is reporting that Dr. Ben Carson is taking time off after Iowa and making a big announcement next week . . . ."
While the "big announcement" part was wrong (apparently based on some of Tapper's comments about a speech Carson would give that night), the first part was quite accurate.
And if, in fact, Tapper, Bash, and Blitzer were right in saying that this news was "very significant" (even if Carson was not dropping out of the campaign) why shouldn't the caucus goers know about it too? Shouldn't they be informed that, according to some senior CNN journalists, Carson's resolve to be president appeared questionable?
7:01 PM, CST: The Cruz campaign tweets out that, "CNN is reporting Ben Carson will stop campaigning after Iowa . . . ."