Benham Brothers on Charlottesville Violence, Solar Eclipse: There Is Spiritual Darkness in America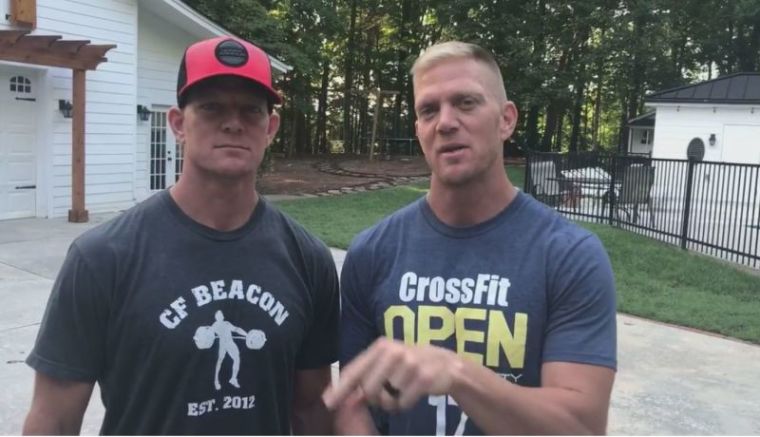 Conservative Christian brothers and activists Jason and David Benham said Monday's solar eclipse signifies spiritual darkness in America in the wake of the violence in Charlottesville, Virginia.
"It is a physical manifestation of the spiritual truth that there is darkness on this land. God is planning for deliverance," David Benham said, urging Christians to "rise above" Satan's plans.
The Benhams commented on the recent protests over a confederate statue in Charlottesville that left one dead, maintaining that racial division is not of Christ and that Satan is at play.
"We see a pattern happening, you can see it all throughout Scripture. When God plans deliverance, Satan plans destruction," Jason Benham said in a Facebook video posted on Friday.
"It's been that way all throughout Scripture. Even in the time of Moses, God planned deliverance for the children of Israel, and the response that Satan puts in the mind of Pharaoh? Kill the babies."
He continued: "Several thousand years later God is going to deliver all of humanity by sending the baby Jesus, and the Devil puts a plan in the mind of Herod — kill the babies. Any time God plans deliverance, Satan plans destruction."
David Benham said America is suffering from the same spirit of "hostility" as the biblical events his brother recalled.
He emphasized that Jesus did not stand for racial division, however, even when he was targeted by Samaritans who did not like the Jews.
"Only Jesus can bring deliverance," he emphasized.
Franklin Graham, president and CEO of the Billy Graham Evangelistic Association, also accused Satan of being behind the racial conflicts in America.
The clashes in Charlottesville between white nationalists and protesters, some from the far-left Antifa group, left one person dead, with several other rallies and counter-rallies taking place in other cities.
"Really, this boils down to evil in people's hearts. Satan is behind it all. He wants division, he wants unrest, he wants violence and hatred. He's the enemy of peace and unity. I denounce bigotry and racism of every form, be it black, white or any other. My prayer is that our nation will come together. We are stronger together, and our answers lie in turning to God," Graham said in a Facebook post of his own earlier in August.
Other Christian leaders have, meanwhile, also commented on the anticipated eclipse, calling it a sign from God.
Mark Blitz, pastor of El Shaddai Ministries in Bonney Lake, Washington, pointed out that solar eclipses are often seen in the Jewish world as a sign of God's judgment on the Gentiles.
"What I thought was fascinating," Blitz explained, was that "the exact path of the solar eclipse across the United States, voted 95 percent for [President Donald] Trump."
"And the fascinating thing for me is, God is not interested in the heathen to repent as much as he wants the Church to repent. Judgment always begins with the House of God," he added.