Benham Brothers Say Trump Is Not America's Savior, Only the Church Can Make America Great Again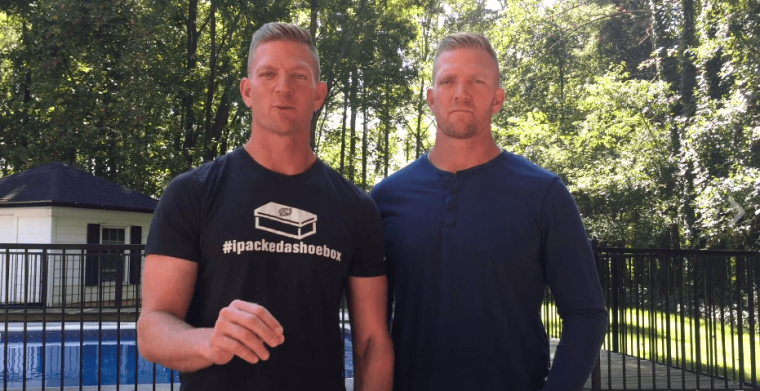 Conservative Christian brothers Jason and David Benham have responded to Donald Trump's victory in the presidential race by saying that the president-elect is not the country's leader or savior, and that only the Church rising up can make America truly great again.
"Tyranny will crush a nation, but populism will corrupt it, if principle isn't in place," the brothers warned in their video message on Wednesday.
"Now is not the time for us to sit back and say 'Oh, our Savior is president.' That's not true, he's not the Savior," they said about Trump.
The brothers urged the Christian church to step up, arguing that America's goodness defines its greatness.
"The boot of tyranny, with Hillary Clinton, the Democratic Party, and their policies has been stopped by an iron peg of populism. We're watching it. And so there's a brief moment right now in American history, where the Church now has to rise up and lead with principle. And that principle is Jesus Christ," the message continued.
The brothers, whose HGTV reality show was cancelled because of their opposition to gay marriage, insisted that unless Americans return to the God of the Bible, the people in populism can be corrupted as well.
"We have to defund Planned Parenthood. We have to eliminate Obama's executive orders on transgender bathrooms, and all of these things that are perverse, and coming across our nation," they said.
"If we want to see America great again, it's time for the Church to lead, and Donald Trump is not the leader or the Savior. It is the God of the Bible, Jesus Christ, and his people, living it out, in this nation."
The Benham brothers have warned against both the dangers of abortion and transgender directives on a number of occasions, and back in June said that God is punishing America for its acceptance of abortion.
"For over 40 years, we have shed innocent blood, over 60 million baby boys and girls, human beings who were created in God's image. Yet, we pretend that it doesn't exist," they said at the Faith & Freedom Coalition's "Road to Majority Conference" in Washington, D.C.
Earlier this year, Jason Benham said Obama's transgender bathroom directive to public schools, aimed at pushing school officials to allow boys to go into girls' bathrooms and locker rooms if they identify as female, was a means to create "chaos."
"It's leading us into absolute chaos," he warned at the time.
"Here's the interesting thing — you guys remember the movie 'The Dark Knight,' when the Joker is hanging off the building, and Batman is holding onto him, and [asks] 'What do you want?' and the Joker says 'Chaos!' — well that's what we're experiencing right now."