Benjamin Netanyahu Extends Condolences to Billy Graham's Granddaughter at Meeting in Israel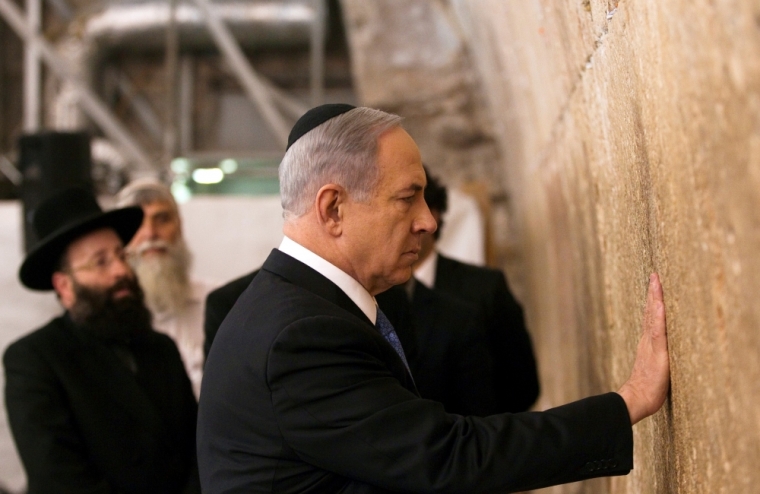 Hours after the passing of legendary evangelist Billy Graham, Israeli Prime Minister Benjamin Netanyahu personally extended his condolences to Graham's granddaughter, Cissie Graham Lynch, in a meeting Wednesday evening.
Netanyahu met with several evangelical leaders and megachurch pastors from the United States for about a half hour at a hotel in Jerusalem before going on to give a speech in that same hotel to a gathering of leaders from American Jewish organizations.
Included in the meeting were prominent evangelical leaders like California evangelist Greg Laurie, Dallas megachurch pastor Robert Jeffress, former Southern Baptist Convention president Jack Graham and Hispanic evangelical leader Samuel Rodriguez.
When speaking about the meeting in an interview with The Christian Post Thursday, meeting participant and evangelical public relations executive Johnnie Moore said that Netanyahu was able to express his sorrows directly to "a member of the Graham family."
"He went around and greeted every person [in our group]. He knew several of the people that were there. We had a member of the Graham family and he extended his condolences," Moore, who also serves as an informal adviser to the Trump administration, said. "He mentioned how much and how long he admired Rev. Graham."
The member of the Graham family that met with Netanyahu is Lynch, the daughter of evangelical leader Franklin Graham. Earlier in the week, Lynch posted several photos of her in Jerusalem to her Twitter account, including one photo of her in a helicopter tour with other evangelical leaders involved in the meeting with Netanyahu.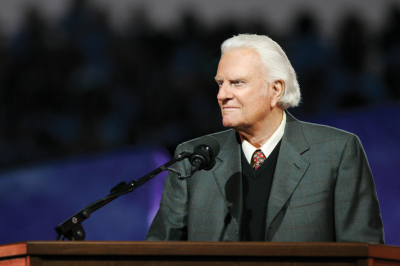 Billy Graham died Wednesday morning at his home in Montreat, North Carolina. He was 99.
Moore explained that it appeared as though Netanyahu had heard the news of Graham's passing shortly before the meeting with the leaders and was still "struck" by the news.
"Aside from expressing his condolences, he expressed his lifelong admiration for Billy Graham and asked that those sentiments be conveyed to the entire Graham family," Moore said. "He appeared as if he felt it a great honor to be able to express those condolences [in person] to someone so close to Rev. Graham as opposed to picking up the phone and calling someone. It was right there in Jerusalem. It was a tender and special moment."
As for the other evangelical leaders, Moore said it was special to be able to mourn and celebrate the life of the evangelical icon while in the Holy Land.
"That was sort of a very special moment being in Jerusalem, celebrating the life of really our hero," he said. "It was very powerful."
Also included in the meeting were social conservative activist Ralph Reed of the Faith and Freedom Coalition, Maryland pastor and conservative black leader Harry Jackson, San Diego pastor Jim Garlow and megachurch pastor Jentezen Franklin.
The group traveled to the country last week as guests of Israel's Ministry of Tourism. The group has met with several political leaders, diplomats, as well as Israeli religious and business leaders.
The group was originally scheduled to meet with Netanyahu on Tuesday. However, the meeting got pushed back to Wednesday evening before the evangelical leaders were set to leave the country.
Wednesday's meeting came as the news struck this week about new police investigations into charges of corruption against members of Netanyahu's inner circle.
"Netanyahu seemed totally normal despite all the media and everything buzzing around the country," Moore said. "We left with no indication whatsoever that he had any sense of anxiety about anything. He was just himself, clear and articulate."
Moore explained that Netanyahu told the evangelical leaders in the meeting "there are no greater friends to Israel than the Christian community around the world," adding that chief among them is the evangelical community.
"He expressed his gratitude for our longstanding friendship and a number of members of the group expressed their gratitude for the strength of his leadership in the region," Moore said. "They praised his stallwortness in combating Iranian misbehavior throughout the region and maintaining the security of the region by being such a loyal and effective partner with the United States against mutually shared threats and concerns."
Moore assured that the meeting was not as "hurried" as some meetings with world leaders are.
"In these types of meetings, some of them you go in and you are at a desk with a placard and there is an agenda and the meeting is hurried. This was not that," he explained. "This was very casual and unhurried. He is a busy guy and yet he gave us a lot of time. I think he would have given us more time if he would have had it. But he had a speech to give."
Earlier in the week, the evangelicals met with Jerusalem Mayor Nir Barkat and the U.S. Ambassador to Israel David Friedman. The group was also able to meet with Israel's Ambassador to the U.S. Ron Dermer.
The leaders visited holy sites such as Magdala and the Garden Tomb. They also took a helicopter tour all the way to the Golan Heights.
"It's a unique thing having a group like this together and it has just been fun," Moore told CP earlier in the week. "These are Christian leaders who are used to leading tours here. So they are constantly teaching and rushing from one thing to another. But they are here now with their peers."