Billy Graham's Early Ministry and 7 Powerful Sermons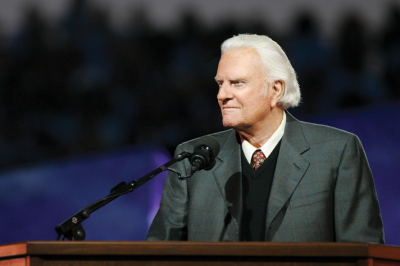 During his decades-long public career as a preacher, the Rev. Billy Graham held approximately 400 crusades and is believed to have preached at a total of 215 million people.
Locations for his revivals have included major sports stadiums, large open tents, college campuses, and grand cathedrals.
Here are seven noteworthy sermons that Graham gave during his evangelistic crusades. They include the revival that first gave him national fame, an overseas speech that drew 1.1 million in a single day, and even a TED Talk.