Billy Graham's Early Ministry and 7 Powerful Sermons
9/11 Memorial Service Speech at Washington National Cathedral in 2001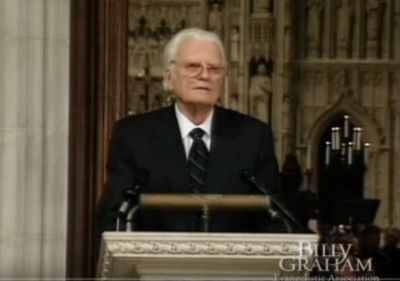 Three days after the Sept. 11, 2001, terrorist attacks that resulted in approximately 3,000 deaths, the nation mourned in a service held at Washington National Cathedral.
Billy Graham was among the many prominent religious and political leaders to speak at the widely broadcasted service where he declared that the national tragedy "reminds us of the brevity and the uncertainty of life."
"We never know when we, too, will be called into eternity. I doubt if those people who got on those planes or who walked into the World Trade Center or the Pentagon on Tuesday thought that it would be the last day of their lives," said Graham.
"And that's why we each must face our own spiritual need and commit ourselves to God and His will."