12 Tributes to Billy Graham: 'The Finest Man I Ever Knew'
12 Tributes to Billy Graham: 'The Finest Man I Ever Knew'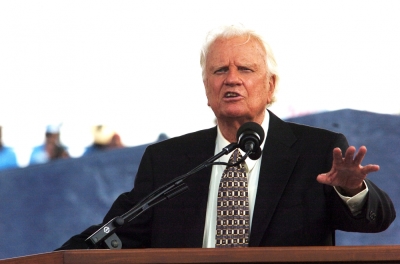 Correction appended
Famed evangelical preacher the Rev. Billy Graham passed away on Wednesday, several months shy of his 100th birthday.
Graham spent decades in the public eye, preaching to millions and regularly contributing widely-syndicated advice columns.
News of his passing immediately garnered an outpouring of tributes and condolences on social media from a diverse array of people.
Here are just 12 of the many statements of condolence and remembrance, ranging from faith leaders to celebrities and family.