Benny Hinn Has Been Battling Atrial Fibrillation for More Than 20 Years; Will Be Out of Hospital 'Very Soon'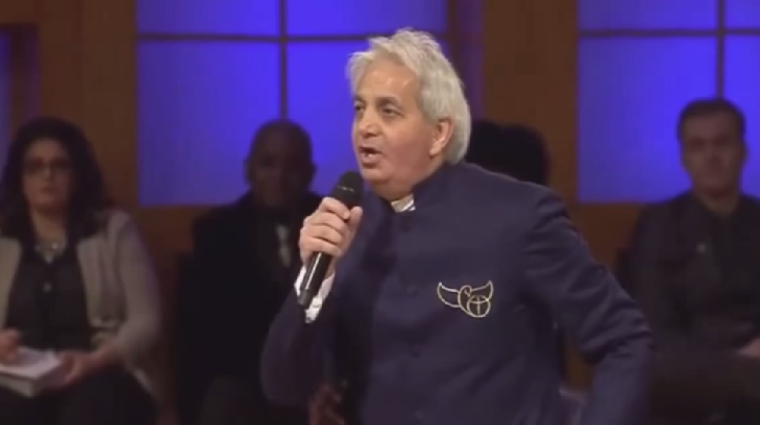 After reports swept the media this week about popular televangelist Benny Hinn's hospitalization for heart trouble, his ministry confirmed Wednesday that his problems stem from atrial fibrillation, an issue he's been dealing with for more than 20 years.
"We can confirm that pastor Benny Hinn was admitted to a California hospital Friday evening where he was treated for temporarily reduced oxygen levels stemming from atrial fibrillation, a condition he has experienced intermittently for over 20 years," spokesperson for Benny Hinn Ministries Ronn Torossian of 5W Public Relations said in a statement to The Christian Post Wednesday.
According to the National Heart, Lung and Blood Institute, atrial fibrillation is the most common type of arrhythmia, which refers to a problem with the rate or rhythm of the heartbeat. This can result in the heart beating too fast, too slow or just irregularly altogether. If the problem goes unnoticed it unfortunately can lead to increased risk of stroke, chest pain or heart failure.
Hinn's doctors say he's expected to make a full recovery, according to Torossian.
"His physicians expect he will be released from the hospital very soon, as his condition has been addressed. Thankfully, his doctors report no damage to his heart and expect a full and complete recovery," he said.
"Due to the growth and global expansion of his ministry, Hinn has been traveling extensively. He expects to continue with his schedule within a very short time," Torossian continued. "Hinn and his family ask for the public to pray for his health, and a full and speedy recovery."
Hinn's daughter, Jessica Hinn Koulianos, first revealed her father's heart troubles in a message on the Benny Hinn Ministries website late Monday evening.
"Recently he (Hinn) returned to California after ministering to crowds of over 100,000 people in Brazil, including over 2,000 pastors and leaders from all over South America. It was truly a remarkable nation-shaking event. And while it was a rewarding journey, after he arrived home he suddenly began battling fatigue and shortness of breath. For those of you who know my Dad, you know that he never stops; so when he spent over a week in bed, we knew something was wrong. I flew to California to be with him and insisted that he see a doctor. On Friday, he consulted with his local physician and was admitted to the hospital, where he was treated for lack of oxygen in his cardiovascular system," wrote Koulianos.