Bernie Sanders Seeks 'Common Ground' With Evangelicals at Liberty University; Paid Maternity Leave a 'Family Value'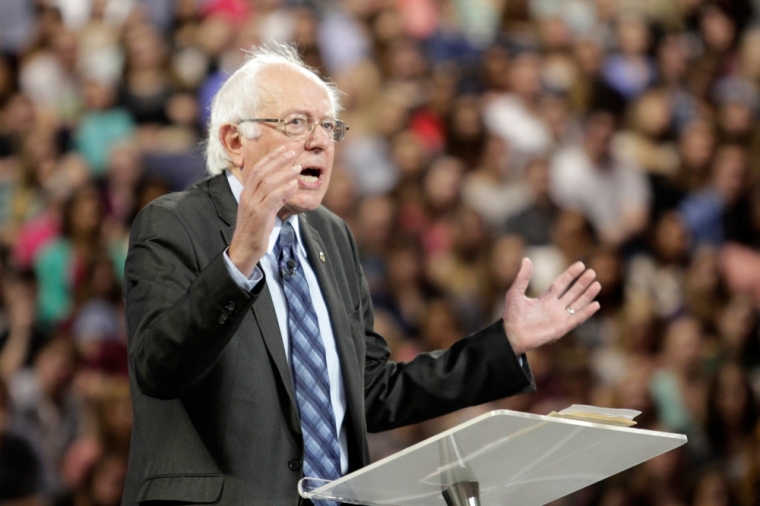 Democratic presidential hopeful Senator Bernie Sanders stressed the need for "common ground" on economic issues with his mostly non-like-minded audience at Liberty University.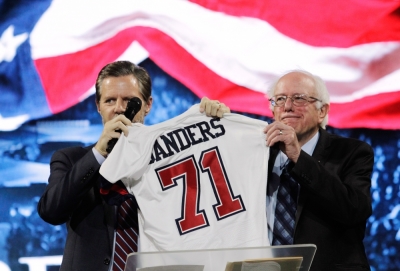 Speaking as an honored guest at the Evangelical Christian private school's Monday morning convocation, Sanders mentioned that he and most of his audience strongly disagreed on hot-button issues like abortion and gay marriage.
"I came here today because I believe from the bottom of my heart that it is vitally important for those of us who hold different views to be able to engage in a civil discourse," said Sanders.
"It is easy to go out and talk to people who agree with you … that's not hard to do. That's what politicians by and large do. We go out and talk to people who agree with us. But is harder, but not less important for us to try and communicate with those who do not agree with us on every issue."
Sanders went on to note that he believed that "we can find common ground" on issues like economic equality, family welfare, free higher education, and race relations.
"I am motivated by a vision which exists in all of the great religions, in Christianity, in Judaism, in Islam, in Buddhism, and other religions," continued Sanders.
"That vision is so beautifully and clearly stated in Matthew 7:12 and it states, 'so in everything, do to others what you would have them do to you, for this sums up the Law and the Prophets.'"
Sanders also argued that items like a guaranteed paid maternity leave was a "family value" which the United States should adopt.
"Let me respectfully suggest that there are other issues out there that are of enormous consequence to our country and in fact to the entire world that maybe, just maybe, we do not disagree on and maybe, just maybe, we can try to work together to resolve," said Sanders.
Earlier this year, Sanders announced his bid for the Democratic presidential nomination, offering frontrunner Hillary Clinton a primary challenge from the left wing of the party.
While initially seen as having little chance of success, Sanders has surprised many onlookers in his ability to draw large crowds and support from the party faithful.
University President Jerry Falwell Jr., son of the late founder of Liberty, introduced Sanders, giving the member of Congress a Liberty Flames jersey with his last name on the back.
"We're humbled and honored that you would come here and please give him a warm welcome," said President Falwell, who noted that since some of his supporters were given seats at the convocation he had "a fan club" there.
Sanders is not the only presidential hopeful scheduled for an appearance at a Liberty convocation. Republican primary candidate Dr. Ben Carson is scheduled to make a convocation speech later in the semester.