Carson Winning Evangelicals, Trump Most Loved and Most Hated, Iowa Poll Says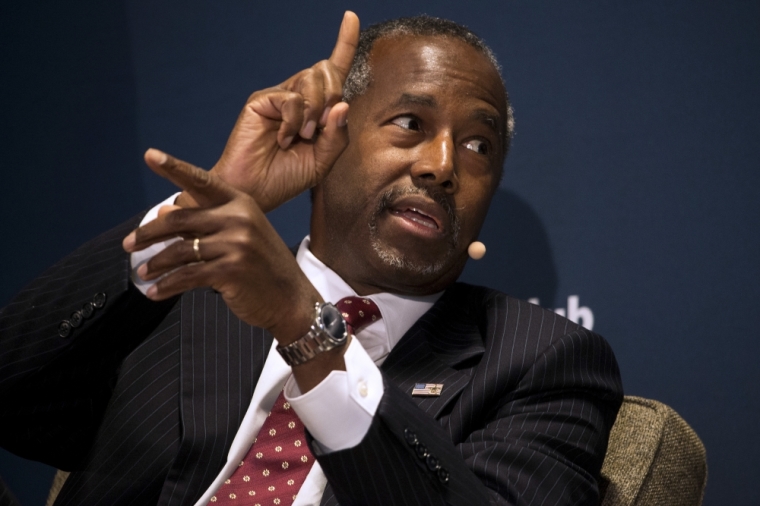 Dr. Ben Carson is winning among white Evangelicals, and celebrity billionaire Donald Trump is both the most loved and unloved candidate in Iowa, according to the most recent Iowa poll on the Republican presidential race.
In a survey of 1,038 likely Iowa Republican Caucus participants conducted by Quinnipiac University, 27 percent of respondents voiced support for the billionaire businessman and reality TV star, placing him at number one among the crowded GOP field.
However, in the same polling data Trump was also number one among the candidates respondents say they "would definitely not support" for the nomination, with 25 percent of those surveyed saying so.
Among those polled who identified themselves as white Evangelical or "born again," Trump garnered 20 percent support, making him second to retired neurosurgeon Ben Carson's 27 percent.
When asked who they would "definitely not support" for the nomination, 28 percent of Evangelicals and Born Again respondents named Trump, which was higher than the total average of 25 percent. Only three percent of white Evangelicals said the would definitely not support Carson.
When asked whether they were favorable or unfavorable toward the candidates, Carson had the highest favorability among white Iowa Evangelicals at 87 percent, which was even higher the former Southern Baptist preacher Mike Huckabee's 72 percent. By comparison, only 56 percent of those Evangelicals said they were favorable toward Trump.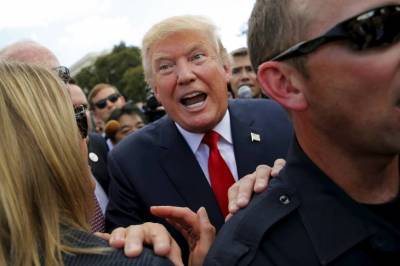 This week, Carson and Trump have traded barbs over which candidate's Christian faith is most genuine. Carson quoted Proverbs 22:4, "By humility and the fear of the Lord, are riches and honor and life," and noted that Trump does not appear to be a humble person. Trump countered that one "is not going to find so much" when looking at Carson's faith.
Regarding evangelical support for Trump, Dallas megachurch pastor Robert Jeffress recently argued in an opinion column for Fox News that one factor was over President Barack Obama setting a low standard for "spiritual expectations."
"No Evangelical I know is expecting Trump to lead our nation in a spiritual revival. But seven years of Barack Obama have drastically lowered the threshold of spiritual expectations Evangelicals have of their president," wrote Jeffress.
"No longer do they require their president to be one of them. Evangelicals will settle for someone who doesn't hate them like the current occupant of the Oval Office appears to."
In an interview with The New York Times, Penny Nance, president of Concerned Women for America, explained what she sees as the problem for Trump among the Evangelicals who dislike him.
"It's important to us that where you're drawing your worldview, your compass, it's not just based on your gut. We don't think anyone is that blessed or thoughtful or smart. We think you need God," she said.
Trump recently declined an opportunity to speak at a gathering of social conservatives that would include many evangelicals, the Values Voter Summit hosted by Family Research Council.
In a Christian Post interview, FRC President Tony Perkins remarked about the snub, "I think that is going to send a message to Evangelicals and values voters that he wants their support, but he is not really interested in having a conversation with them."
News of the poll comes as Trump again finds himself getting coverage for a controversial statement, this time for making disparaging remarks about rival candidate Carly Fiorina's looks in a Rolling Stone interview. Since publication of that interview he has been trying to backtrack, most recently saying he made the remarks "as an entertainer," and his popularity with Evangelicals and women proves his controversial statements must not be that bad.
"Some comments are made as an entertainer, and as everybody said, as an entertainer, it's a much different ball game," Trump said. "So what can I say? I'm leading with the evangelicals, I'm leading with women."
The Quinnipiac survey was conducted from Aug. 27 to Sept. 8 via land lines and cell phones, and has a plus or minus 3 percent margin of error.