Poll: The Donald Trumps All Possible Democratic Presidential Election Opponents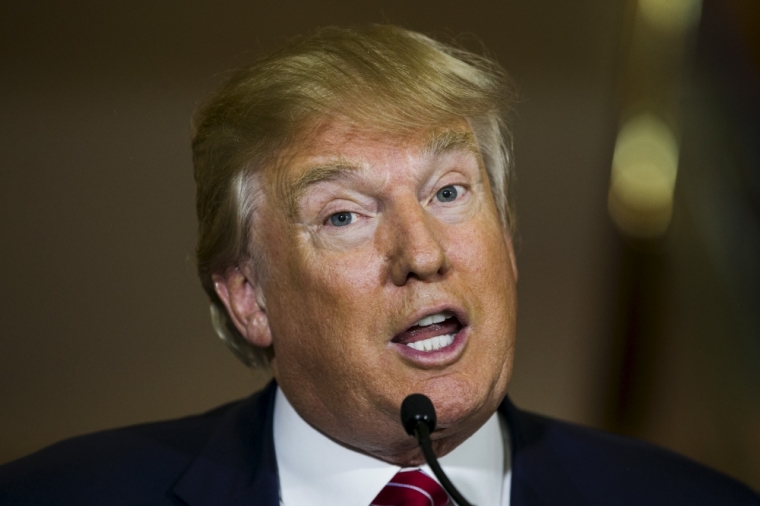 If he were to become the Republican nominee for the presidential election, Donald Trump would defeat any potential Democratic opponent including Hillary Clinton, according to a recently released poll.
SurveyUSA, a New York-based polling group, found that if the 2016 presidential election were held today, the Donald would narrowly defeat Joe Biden, Hillary Clinton, Al Gore or Bernie Sanders if put to a one-on-one contest.
In results released Saturday, Trump scored 45 percent to Clinton's 40 percent, 44 percent to Sanders' 40 percent, 44 percent to Biden's 42 percent, and 44 percent to Gore's 41 percent.
"SurveyUSA interviewed 1,000 adults Sept. 2-3. Of the adults, 900 were registered to vote. Of the registered voters, 58 percent (522) pay "a lot" of attention to politics. This survey was conducted using blended sample, mixed-mode," noted SurveyUSA.
"Respondents reachable on a home telephone (62 percent of registered voters) were interviewed on their home (landline) telephone in the recorded voice of a professional announcer. Respondents not reachable on a home telephone (38 percent of registered voters) were shown a question on their smartphone, tablet or other electronic device."
In June, the billionaire real estate mogul and reality TV star announced his candidacy for the presidential election, entering the crowded Republican primary field.
In his 45-minute announcement speech, Trump declared that he was going to be "the greatest jobs president God ever created."
"So, ladies and gentlemen, I am officially running for president of the United States, and we are going to make our country great again," continued Trump.
Trump has garnered controversy over his remarks on immigration, prisoners of war, and women, including an ongoing verbal conflict with Fox News' Megyn Kelly.
His comments where he likened illegal immigrants coming from Latin America and Mexico to rapists and murderers cost him business deals with Univision, NBC Universal, and Macy's.
"We are disappointed and distressed by recent remarks about immigrants from Mexico. We do not believe the disparaging characterizations portray an accurate picture of the many Mexicans, Mexican Americans and Latinos," stated Macy's this summer.
"In light of statements made by Donald Trump, which are inconsistent with Macy's values, we have decided to discontinue our business relationship with Mr. Trump and will phase-out the Trump menswear collection, which has been sold at Macy's since 2004."
Despite the backlash to his various comments, Trump remains a force in the Republican primary, with the Donald leading in many polls.
While the SurveyUSA poll results did note positive news for the Trump campaign overall, one finding of the data did note a technological gap among his supporters.
"Among just the universe of cell-phone respondents, Clinton defeats Trump by 16 points; Sanders defeats Trump by 12 points; Biden defeats Trump by 17 points; and Gore defeats Trump by 17 points," noted SurveyUSA.