Beth Moore, Jen Hatmaker, Hundreds of Evangelical Women Join #SilenceIsNotSpiritual Campaign Against Abuse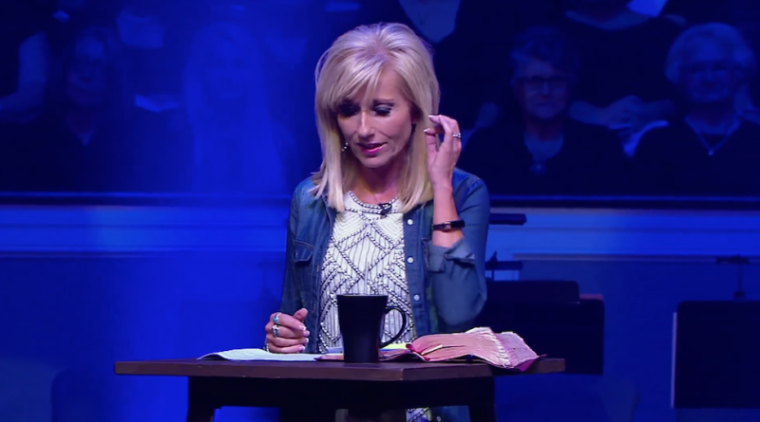 Several prominent Christian authors and speakers, including Beth Moore and Jen Hatmaker, have joined hundreds of evangelical women in calling out sexual and psychological abuse under the #SilenceIsNotSpiritual online campaign.
"Fundamentally, we understand violence against any individual, regardless of their ethnicity, creed or gender, to be a matter of our Christian faith. Genesis 1: 26 declares that all people are made in the image of God, both men and women. Women are equally called and created with the full potential and capacity to steward the world. All abuse disfigures human dignity and distorts the image of God," reads a statement on the #SilenceIsNotSpiritual website launched this week.
"Therefore, violence against her is violence against God."
The campaign says that Christians and society face an "urgent and defining moment in history," and gives its thanks to those in churches who stand with and support survivors of violence.
"We are thankful for their example of holy and just relationships. Following their and others' faithful witness, we choose to rise and speak up. We will not retreat from the pain in our midst. Women of all faiths, races, cultures and backgrounds are bravely breaking their silence, yet many in communities of faith do not match their bravery with action. Instead, feeling the problem is too pervasive, they have acquiesced, leaving whole churches and communities paralyzed," it continues.
"But doing nothing is not acceptable. Silence is not spiritual. And action is not optional."
The statement points to other social media hashtags in recent times, including #churchtoo and #MeToo, where thousands of women, including many in Christian circles, shared their stories of abuse and harassment they have suffered.
The #SilenceIsNotSpiritual initiative has been signed by diverse voices, including Moore, founder of Living Proof Ministries, who has focused on the Christian response to sexual abuse in society in numerous Twitter posts this past year.
"A well meaning mentor told me at 25 that people couldn't handle hearing about sexual abuse and it would sink my ministry. It didn't. #MeToo," the author said of her own experience back in October.
Hatmaker, who has drawn controversy over her support for gay marriage, and recently revealed she was subjected to death threats after coming out in opposition to President Donald Trump last year, was also one of the signatories.
Others who joined the movement include pastors, scholars, leaders of different Christian ministries and organizations, advocates, authors and artists.
#SilenceIsNotSpiritual issues a call of action to evangelical churches, pastors, and elders to refuse choosing silence, and to speak up for those who suffer abuse.
"Throughout the Christmas season — symbolic of God's incarnation among the suffering — and culminating on Easter Sunday — symbolic of God's victory over sin and oppression—we call evangelical churches into two streams of action," the campaign declares, namely standing up with, and standing up for women who experience violence.
"Called by faith, compelled by love, and committed to the promise that women will live free from the terror of violence, we, the undersigned, invite you to join this historic moment, an awakening of repentance and reconciliation, sparking genuine change in the very place we call our home — the local church," the statement concludes.