Beyoncé Mass at San Francisco Church Draws 900 Worshipers, Offers 'Womanist Biblical Interpretation'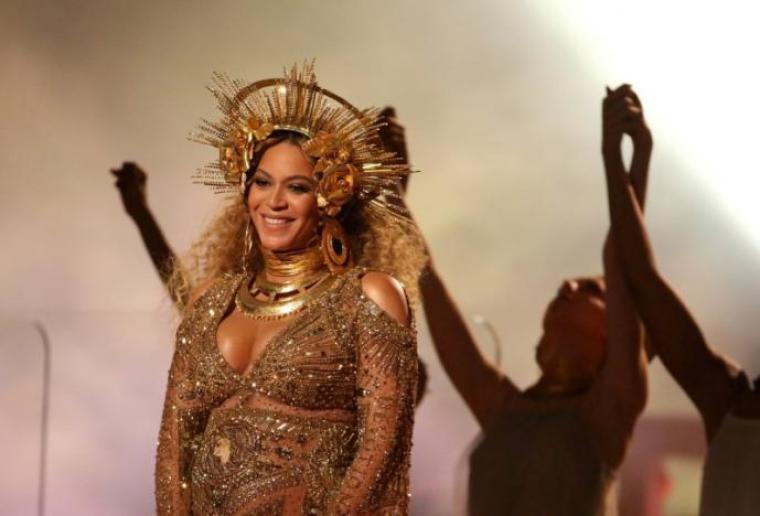 A controversial mass based around the music and messages of pop-icon Beyoncé Knowles-Carter drew as many as 900 people to an Episcopal cathedral in San Francisco last week, up from around the 50 who usually attend weekday services.
The Rev. Yolanda Norton, a San Francisco Theological Seminary assistant professor who specializes in the Old Testament, told the San Francisco Chronicle last week that the service, held at Grace Cathedral on Wednesday, was inspired from a desire to explore female-centric interpretations of the Bible.
"When we talk about womanist biblical interpretation, Beyoncé felt like a natural fit," Norton said. "If we look at the trajectory of her person and her relationships, we can see so many issues black women face and how it can affect how we interpret the text."
The Rev. Jude Harmon of Grace Cathedral explained that the mass was part of a three-part series on Grace, titled "Speaking Truth: The Power of Story in Community," which seeks to focus on marginalized elements in the Christian community, such as women and people of color.
Harmon admitted that there has been controversy surrounding the mass, revealing that although the "majority of responses from members have been overwhelmingly positive," other people have made their objections known through phone calls, email, and social media.
KTVU reported that while the service did not feature any images of Knowles-Carter, church musicians performed several of her songs. There were Bible readings from the book of Luke and Psalms, followed by some of the singer's hits, such as "Freedom" and "Flaws and All."
A number of people who attended the mass admitted that they don't normally go to church, but were attracted by the premise.
"Honestly, it was just an opportunity to hang out with my friends and hang out with Beyoncé spiritually. It's just a cool time," said Oakland resident Lauren Aldredgek who's a fan of the singer.
Harmon, who is the church's director of innovative ministries, insisted earlier in April that the service was not "just a cheap way to get people in the church."
"But Jesus used very provocative images in the stories He would tell to incite people to ask hard questions about their own religious assumptions. He regularly provoked. We're following in the way of Jesus," he said.
Some Christian voices have criticized Knowles-Carter's musical performances in the past, such as at the February 2017 Grammy Awards where she dressed as Roman, Hindu, and African goddesses.
"A problem emerges the moment you change your deity," Charlie Self, a professor at the Assemblies of God Theological Seminary of Evangel University in Springfield, Missouri, told The Christian Post in an interview at the time.
"And the minute you change your deity, you change your morality. Now what you have is a set of activities focused on fertility, focused on the forces of nature. But what makes today's paganism worse is that at least in ancient times they were for good crops and babies. Now, we kill the babies and have replaced intimacy with God with personal and sexual pleasure."