San Francisco Church to Hold Beyoncé Mass; Pastor Insists 'We're Following in the Way of Jesus'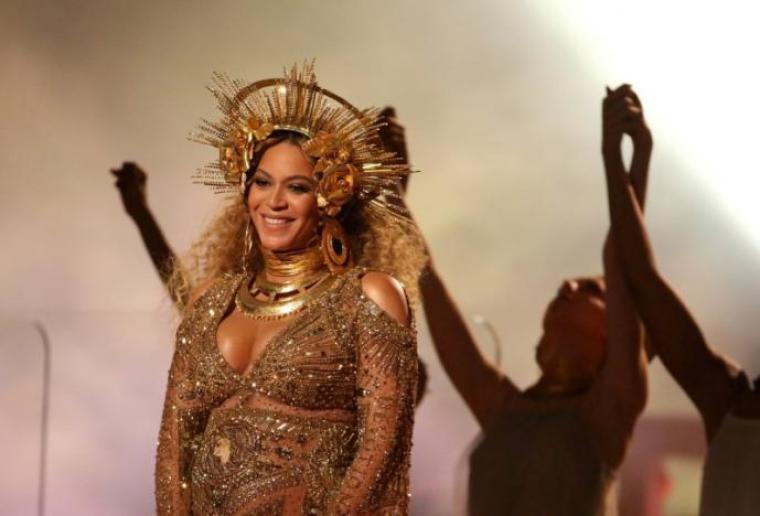 A San Francisco church will host a "Beyoncé Mass," featuring songs from the pop star that congregation members will be invited to sing along to, and one of its pastors is insisting that the event goes hand in hand with the teachings of Jesus Christ.
"I know there are people who will say using Beyoncé is just a cheap way of trying to get people in the church," the Rev. Jude Harmon, director of innovative ministries for Grace Cathedral, an Episcopal Church, told SFGate on Tuesday.
"But Jesus used very provocative images in the stories he would tell to incite people to ask hard questions about their own religious assumptions. He regularly provoked. We're following in the way of Jesus."
Harmon, who is also the founder of Vince, a weekly contemporary worship service project espousing progressive theology, insisted that Beyoncé Knowles-Carter's music "opens a window into the lives of the marginalized and forgotten — particularly black females."
He pointed out that 2018 has seen "so much conversation about the role of women and communities of color, we felt a need to lift up the voices that the church has traditionally suppressed."
"The beauty of Beyoncé's music is she explores those themes in an idiom that is accessible to everyone," the pastor continued. "We can use it as a conversation starter. That's what it's designed to be."
Grace Cathedral, the site of one of Dr. Martin Luther King Jr.'s famous sermons in 1965, plans to hold the "Beyoncé Mass" on April 25.
The service will feature a sermon by the Rev. Yolanda Norton, assistant professor of the Old Testament at San Francisco Theological Seminary. Norton teaches a course there titled "Beyoncé and the Bible."
The Grace Cathedral website has featured articles exploring how Knowles-Carter's career is relevant to the Gospel.
A blog post by the Very Rev. Dr. Malcolm Clemens Young addressed the pop singer's Super Bowl 50 half-time performance and her apparent homage to the Black Panthers movement. The pastor said that it left people debating whether it was disrespectful to law enforcement, or a "prophetic message about racial injustice."
"These observations from the very recent Super Bowl had me thinking at Ash Wednesday about how Christians form moral judgments. How does faith inform our opinions about what is happening around us?" Young wrote at the time.
Although Knowles-Carter has talked about her prayers to God and has worked with pastors on projects, such as helping those affected by Hurricane Harvey in and around her hometown of Houston in August 2017, she has also been criticized by some Christians for her provocative performances.
During the February 2017 Grammy Awards, she dressed and performed as Roman, Hindu, and African goddesses, which did not sit will with some theologians.
Charlie Self, a professor at the Assemblies of God Theological Seminary of Evangel University in Springfield, Missouri, told The Christian Post at the time that Knowles-Carter's performance was a "triumph of visual captivity over the hearing of the Word of the Lord."
He said that the performance was a snapshot of the ongoing struggle concerning idolatry, immorality, and injustice.
"A problem emerges the moment you change your deity," Self said.
"And the minute you change your deity, you change your morality. Now what you have is a set of activities focused on fertility, focused on the forces of nature. But what makes today's paganism worse is that at least in ancient times they were for good crops and babies. Now, we kill the babies and have replaced intimacy with God with personal and sexual pleasure."