Beyoncé Tearfully Returns to Houston Church to Help Harvey Victims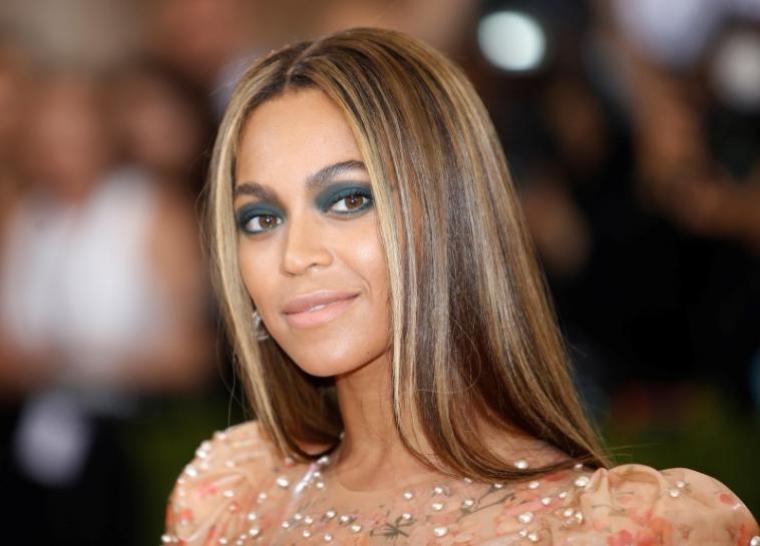 Beyoncé Knowles-Carter was reduced to tears on Friday when she arrived at her hometown church in Houston, Texas, to celebrate the survival of those affected by Hurricane Harvey.
Accompanied by her mother Tina Knowles-Lawson, daughter Blue Ivy Carter and former fellow Destiny's Child group member Michelle Williams, the 36-year-old singer attended her childhood place of worship, St. John's United Methodist Church in Houston last week. There, she shared tears, hugs and helped feed those who have been displaced by the category 4 storm that took place in the area late last month.
Instead of focusing on what the people impacted by the hurricane have lost, the singer known by the mononym Beyoncé, said she wanted to celebrate the people who have survived in her hometown.
"This today is a celebration of survival," the singer told the crowd of people at the church, according to the Houston Chronicle. "Y'all are my family, Houston is my home; and I thank God that y'all are safe, that your children are safe.
She went on to speak about the importance of people and their families making it through the storm even if their homes and possessions did not.
"The things that really matter are your health and your children and your family and your life," the emotional singer told the crowd. "I just want to say that I love you."
Beyoncé let people know that she sang her first solo at the church led by Pastor Rudy Rasmus that continued to hold a special place in her heart.
"This church is my home," she said. "I was maybe 9 or 10 years old the first time I sat there where my daughter is sitting (now). I sang my first solo here."
The singer shared some photographs from her emotional visit on her personal Instagram page.
"Thanks to everyone who donated to BeyGOOD and contributed to helping so many families in Houston. Thank you Pastor Rudy, Michelle, Ingrid and all at St. John's Church," she wrote Sunday. "Thank you to Trae Tha Truth and your crew. Y'all are so consistently dedicated to our community."
She went on to add, "There is still work to do so please continue to donate and do all you can to restore our city."