Beyoncé's Mom Doesn't Know Sex of Unborn Twins, but Is 'Happy With Whatever God' Decides
Beyoncé's Mom Doesn't Know Sex of Unborn Twins, but Is 'Happy With Whatever God' Decides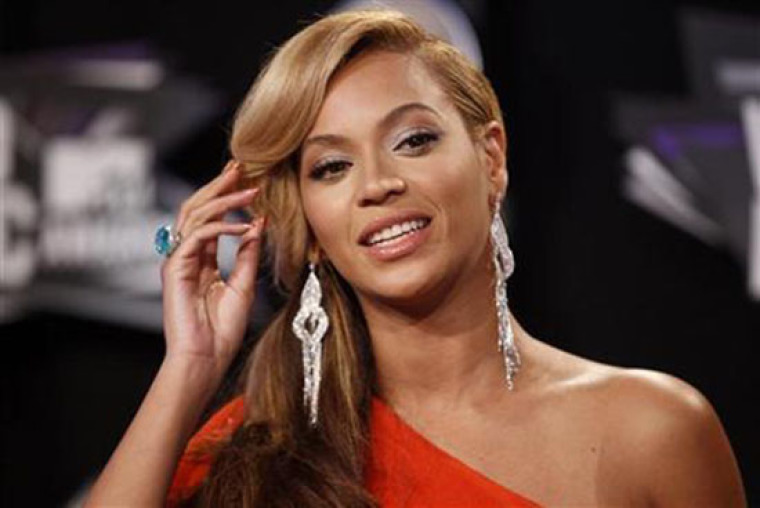 Tina Knowles-Lawson doesn't know the sex of her famous daughter Beyoncé Knowles-Carter's twin babies, but says she's content with whatever God chooses to bless them with.
In February, the 35-year-old entertainer announced that she's pregnant with twins.
"It's the biggest blessing. I'm so excited, "Knowles-Lawson told Extra in response to having more grandchildren.
The soon-to-be grandmother of four was asked about her preference of gender for the twins.
And she replied by saying,"I would be happy with whatever God gives me."
At the the Metropolitan Museum of Art Costume Institute gala in 2013, Beyoncé told "Entertainment Tonight" that only God knew if she would have more children one year after giving birth to her daughter, Blue Ivy Carter, with rap mogul Shawn "Jay Z" Carter.
"I definitely want to have more. I don't know how many," Knowles said. "God knows. I don't know yet."
Knowles-Lawson already has two grandchildren — one from each of her singer daughters, Beyoncé and Solange. Solange, 30, has a 12-year-old son named Daniel Julez Smith while Beyoncé's daughter Blue is 5.
She previously revealed that her children were the best gift that God could have given her.
"My children are my rock and they are," Knowles-Lawson said in an interview with local news station ABC 13 in Houston, Texas. "It's just been the best gift God could have given me."
In her 2013 HBO documentary "Life Is But a Dream" Beyoncé spoke about her mother and grandmother praying for her, which may have resulted in all of her success.
"I don't know why I'm so fortunate and so blessed," she said in "Life is But a Dream." "I know my mom always told me that my grandmother was in the church lighting candles for her and I'm a result of my grandmother's prayers and my mother prays for me all the time. And I pray for my mother all the time."