Bible Taken to Moon in Apollo 14 Mission Will Be Up for Auction This Week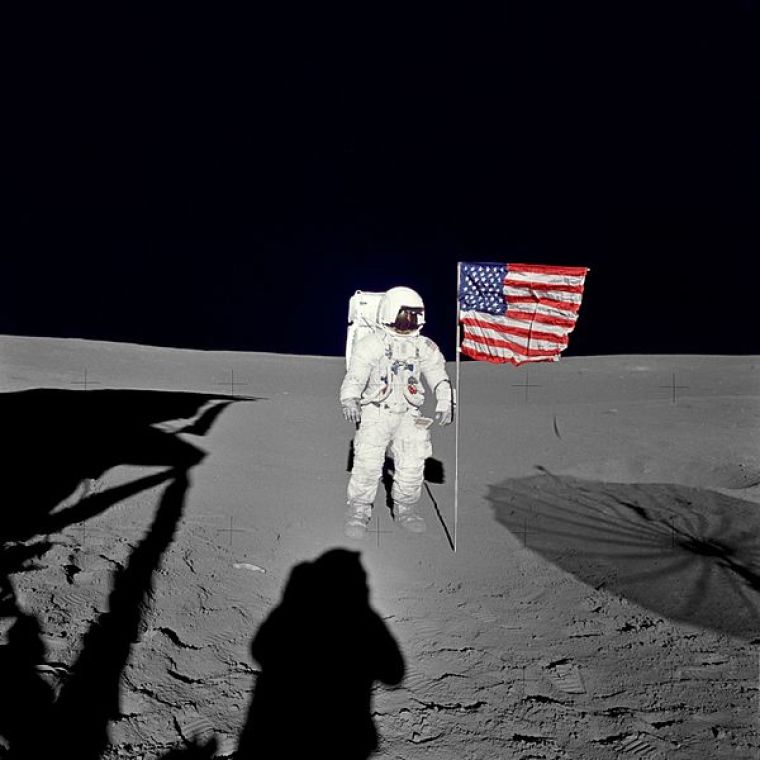 A miniature Bible that traveled all the way to the moon in the Apollo 14 mission is set to be put up for auction later this week.
The miniature version of the King James Bible was taken to the moon by astronauts Edgar Mitchell, Stuart Roosa and Alan Shepard.
The miniature Bible was gifted to the Apollo 14 crew by the Apollo Prayer League, Fox News reports.
Nate D. Sanders Auctions, the auction house handling the miniature Bible, said, "The Apollo Prayer League's mission was to both pray for the safety of astronauts and help with humanitarian causes around the world."
The league was originally formed in 1968 by the Rev. John M. Stout. He also worked for NASA as an information scientist. The league was created in the aftermath of the tragedy that took the lives of Apollo 1 crew members Roger Chaffee, Virgil "Gus" Grissom and Edward White II.
As for the Bible itself, it measures at only 1.625 square inches. It is also housed within a gold and enamel setting.
Both Mitchell and Stout have vouched for the Bible's authenticity.
The miniature Bible is one of only 11 copies that were taken to the moon by the Apollo 14 astronauts.
The starting price for the miniature King James Bible is going to be set at $50,000, though it could end up selling for significantly higher than that. A small Bible that reached outer space when it was taken along for the Apollo 13 mission was sold for $62,500 last year.
Bidding will open on July 26.
Apollo 14 was only the third manned mission to land on the moon.
The miniature Bible is not the only item that made it to the moon previously that will be put up for auction this year.
In November, items from the personal collection of Neil Armstrong, the first man to walk on the moon, will be auctioned off, CTV News reports.
Examples of items that will be put up for auction include flags of the United States of America, the United Nations and a variety of state flags. A Purdue University centennial flag as well as a Boy Scout cap previously owned by Armstrong will also be sold.
The auction for Armstrong's mementos will run from Nov. 1–2 and will then resume in May and November of next year.