Bible Translation Workshops Hit by Demonic Attacks as Pioneering Method Sees Unprecedented Success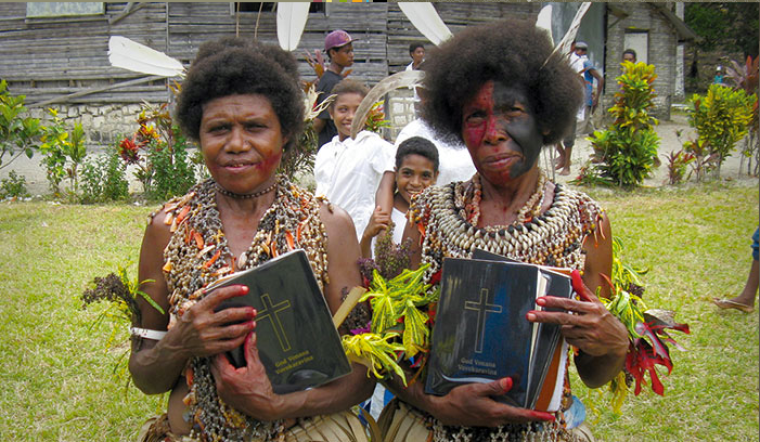 One of the world's largest Bible translation organizations has said that while its pioneering rapid translation method is achieving unprecedented success, demonic attacks and severe persecution have been inflicting its workers.
Bruce Smith, president of Wycliffe Associates, told The Christian Post in a phone interview on Monday that just as the organization is seeing a major rise in the number of language groups asking for a Bible in their own language, "demonic oppression" incidents have also become commonplace.
"What we've seen, especially in this last year-and-a-half, is that as we move into more of Satan's strongholds around the world, he does not go quietly. We have had many translation workshops that have had demonic manifestations and impacts, where individuals in the group are being attacked and oppressed; or the group as a whole may have an oppression; just lots of things that can only be explained as spiritual warfare," Smith said.
"This is becoming more and more a part of the daily reality of Bible translation, as opposed to the exception," he added.
Smith noted that Wycliffe Associates' partners in this area have long been aware of the "influences of the occult" and of "demonic powers" in the areas around the globe where the group operates.
The Bible translation group said that such Satanic attacks are tied in with the increase of Christian persecution worldwide.
Wycliffe Associates says that it works in some of the most oppressive countries for Christians, though often withholds naming specific locations for security purposes. The group has warned that its translators face threats of arrest, attacks, and even execution for their work.
The organization revealed back in March 2016 that four of its workers were killed by radicals at one of its offices in the Middle East.
Two of the Wycliffe workers were killed by gunshots at the time, while the two others died deflecting blows from the radicals' weapons, managing to save the life of the lead translator in the process.
"The overview is that when we press further and further to see Scripture in every language in the world, the big picture is that the easy work has been done. All that's left is the hard work," Smith said.
He pointed to the Middle East, India, and South Asia as some of the main locations where Christians are being severely persecuted, and where many believers are without the Gospel in their own tongue.
"They are not being deterred from this process, they are actually being encouraged," he said of Christians fighting to have a Bible in their own language despite threats and persecution.
This rise in demonic attacks and persecution follows unprecedented growth and success in methods to translate the Bible into language groups for the first time.
Wycliffe Associates is three years into a new method called Mobilized Assistance Supporting Translation, which it says reduces the wait for accurately translated Bibles from years and decades to weeks and months.
The details and eight-step strategy behind MAST was profiled in a CP interview in February with Linda Fahnestock, MAST regional coordinator for the Americas and Southern Africa, who explained how translators work in cooperation with native language speakers.
Bruce told CP on Monday that the method has now helped serve more than 1,000 different language groups around the world, either in accelerating translation where it's already in the process, or in beginning Bible translation in their tongue for the first time.
"It's become quite a broad, widespread phenomenon. Within the last 12 months we served around 340 different languages, but in that same period of time we have more than 300 that are in a backlog, that are waiting for us to be able to respond to with training and initial resources to get them going," he explained.
"What we're finding now is that the interest has far exceeded our ability to respond, and that's the first time in our history that we've ever been faced with that particular kind of opportunity and challenge."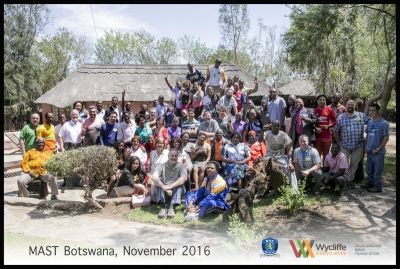 The Wycliffe Associates president said that while the prayer is that Bible translation will start for the 2,758 languages that still need the Gospel as soon as possible, his organization is looking to assist between 300 to 350 of those in the coming year.
"We are also training others to be able to do this themselves, so they don't have to depend on us. We don't want to be the bottleneck to Bible translation, we want to equip others that are trained in various countries in Africa, across Asia, the South Pacific, that are creating their own facilitation teams for MAST, so they can work with any church that's ready or willing to get started," he said.
As for why he finds MAST to be so effective, Smith explained that it's because it supports the efforts of the local church.
"It engages them directly in the process, so that's the primary difference between historic methods of translation, and this current method," he said.
He noted that 100, 200 years ago the Church was primarily in Europe and in North America, but the growth of the Christian missions field over the last century, particularly in the global East, has paved the way for people, given the right tools, to be able to accomplish Bible translation with high quality themselves.
"It doesn't require them to be dependent on others from outside their language group, so they are very encouraged by that opportunity. They take to the method very quickly, it allows them to engage with as many people in their language group as they choose to," he said, adding that people can work at their own pace and are given the tools to be able to judge the quality of their translation work.
Smith said that while some people may be surprised that requests for the Bible are growing in places where Christians face severe persecution, while in other parts of the world, such as the West, religion is on a decline, it is not surprising for him or his team.
"It's as if we have spent most of our lives in an arena where people have had access to all of the water they want to drink, and they are wondering why is no one thirsty — it's because they have plenty to drink," he said.
"But if you go to parts of the world where people have been parched, where they do not have the water to drink, then you will find thirsty people."
Smith said that the "thirst for God's Word" works similarly, as it is found in places where it has not been understandable, and has not reached local languages.
"The thirst of God's people for that truth, that living water, is acute," he continued.
"In the parts of the world that have been flooded with God's Word for generations, I guess it's perhaps not surprising that people do not describe" such a thirst, "because it is available to them at a moment's notice."
Wycliffe Associates noted in a press release that beside the MAST workshops, the group has also been providing training and support to mother-tongue translators through Print On Demand systems, which allow translators to print larger quantities of the Bible discretely, and can be easily relocated from one safe house to another.
"We look forward to the day when hundreds of Bible translations are taking place because those tools are out there and available to the Church, and not because we are the ones that are necessarily the first partner in the process," Smith explained.