Biden won't attend Pope Benedict XVI's funeral, White House says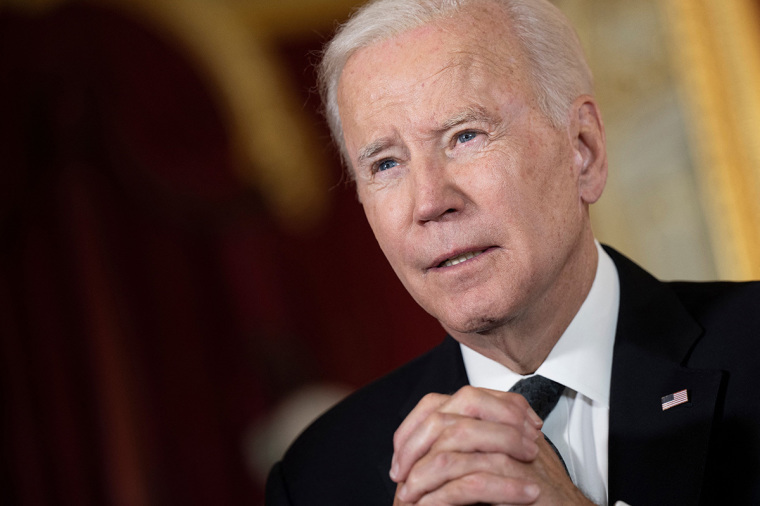 The White House has announced that President Joe Biden, a Catholic, will not attend the funeral of Pope Emeritus Benedict XVI. 
EWTN reporter Owen Jensen asked White House Press Secretary Karine Jean-Pierre at a White House press briefing Tuesday if the U.S. was "sending a delegation to Rome" for the funeral, scheduled to take place Thursday.
Jean-Pierre indicated that U.S. Ambassador to the Holy See Joe Donnelly will represent the U.S. at the memorial service. She suggested that Donnelly's presence and the absence of Biden from the funeral were "in line with the wishes and the Vatican," adding, "this is what their requests were."
Jean-Pierre noted that President Biden "joins Catholics and so many others around the world in mourning the passing of Pope Emeritus Benedict XVI" and "will always remember the Pope's generosity and meaningful conversation they had when he visited the Vatican in 2011" as vice president.
Jensen inquired, "what did Pope Benedict mean to President Biden as a Catholic." Jean-Pierre responded by stressing that "the President, as you know, he takes his faith very seriously." 
"This is someone who is passionate about his faith. That's not something I even need to tell you. You know this for yourself," she added.
Jean-Pierre reiterated that Biden "remembers the Pope's generosity and his meaningful conversation they had … when the President visited the Vatican back in 2011." 
Benedict XVI served as Pope from April 2005 until February 2013, when he resigned due to health concerns. Following the conclusion of his papacy, he received the title of pope emeritus and was succeeded by Pope Francis. Benedict XVI died Saturday at the age of 95.
According to the Vatican Press Office, there will only be two official state delegations attending the funeral — from Italy and Germany. German President Frank-Walter Steinmeier will attend the funeral. According to Catholic News Agency, Italian President Sergio Mattarella and Italian Prime Minister Giorgia Meloni paid their respects at St. Peter's Basilica on Monday.  
Before becoming Pope Benedict XVI, then-Cardinal Joseph Ratzinger sent a letter to high-ranking Catholic Church leaders in the U.S. urging them to withhold communion from pro-abortion Catholic politicians because "abortion or euthanasia is a grave sin" and "it is therefore never licit to obey it, or to take part in a propaganda campaign in favor of such a law" supporting the grave sins "or vote for it."
Biden is a practicing Catholic who presents himself for communion despite advocating for laws and policies that ensure legalized access to abortion. 
Amid much debate among U.S. bishops since Biden took office on whether pro-choice politicians should be able to receive communion, Benedict weighed in on Biden's Catholic faith in an interview with the Italian newspaper Corriere della Sera last year.
He told the publication that Biden "is a practicing Catholic and observant." At the same time, the late Pope Emeritus expressed concern that while "he is personally against abortion," the president "tends to present himself in continuity with the platform of the Democratic Party."
As Benedict suggested, support for legal abortion is a central tenet of the Democratic Party platform. In addition to his comments about the president's views on abortion, Benedict remarked that "on gender politics, we have not yet fully understood what his position is." 
Biden issued a statement reacting to Benedict's death Saturday, describing the pontiff as a "renowned theologian, with a lifetime of devotion to the Church, guided by his principles and faith." Biden echoed comments made by Benedict during a 2008 visit to the U.S., where he proclaimed that "the need for global solidarity is as urgent as ever, if all people are to live in a way worthy of their dignity." Biden expressed hope that "his focus on the ministry of charity" will "continue to be an inspiration to us all."