Big Daddy Weave Talks Showcasing Hope in the Midst of Trials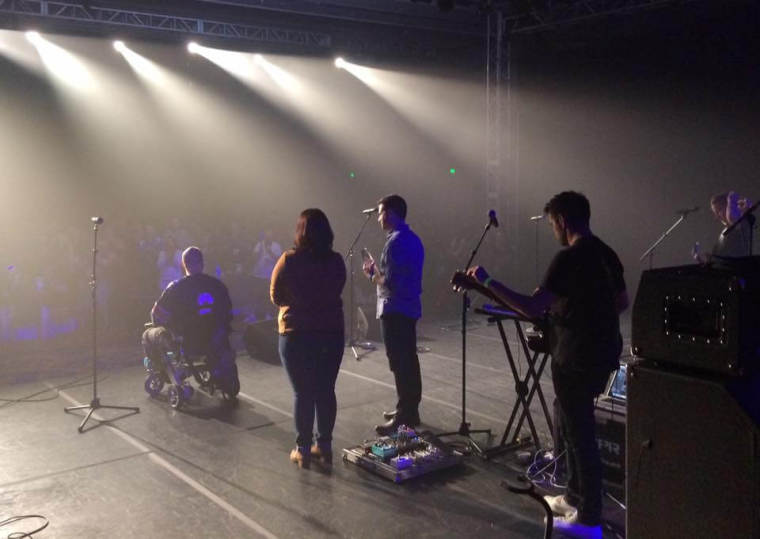 Contemporary Christian band Big Daddy Weave is sharing their struggles with fans a year after bandmate Jason Weaver underwent an emergency double amputation of his feet and had to re-learn how to walk amid a long rehabilitation process.
The band, consisting of Mike Weaver, Jason Weaver, Jeremy Redmon, Joe Shirk, and Brian Beihl, has been keeping followers of their music in the know about one Jason's struggles and his progress throughout the physical, mental and emotional challenges.
In June 2016 Jason underwent surgery in which both of his feet were amputated due to an infection found localized his feet after he was admitted to a hospital suffering complications from diabetes. His brother, Mike, admitted that dealing with the ordeal hasn't been easy, but the band has been determined to stay connected with their fans throughout their struggles.
"We try to let them in and into our lives and let them know we are concerned about their lives. When we do that, we see God and His message really encouraging people and we are encouraged by them," Mike told The Monitor. "Maybe someone is out there and they've been through something and they realize that there's hope for them too."
One year after going to the hospital for his infection, Jason began to walk again with the aide of prosthetics in May.
Instead of focusing on only showing the painful part of life, Mike said Big Daddy Weave also wants to showcase hope in the midst of trials.
"We don't have to live in that place — my God has given us the right to move on. He died so we could see the sun shine and be that person and see that good in the midst of the most terrible thing," he said. "When you see that, it causes hope — and hope is attractive to people."
While Big Daddy Weave has ministered to countless people through their music, they've also leaned on their fans for prayer during Jason's trials.
"In this season of difficulty and battle, we have been blown away by the support and prayers of so many," Mike Weaver said in a statement shared with The Christian Post. "Please continue to pray for Jay, his family, and all treating him."
People can keep up with Jay's progress through the Facebook page Pray for Jay.
For information about Big Daddy Weave, check out the band's website here.