Bill Clinton to Donald Trump Supporter: 'Follow Him Like Moses Into the Promised Land'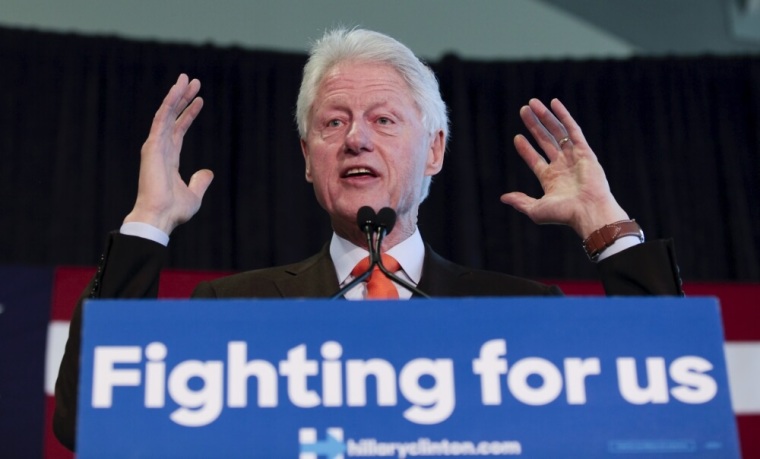 Former president Bill Clinton told a Donald Trump supporter protesting at a Hillary Clinton campaign speech that he should follow Trump "like Moses into the Promised Land."
Speaking Monday on behalf of his wife at an event in Riviera Beach, Florida, Clinton's speech was interrupted by a heckler who held up a Trump campaign sign.
When the heckler shouted that the Clintons took Trump's money, Bill replied that they did and used it for charity. He also spoke of a time when Trump was supportive of Hillary.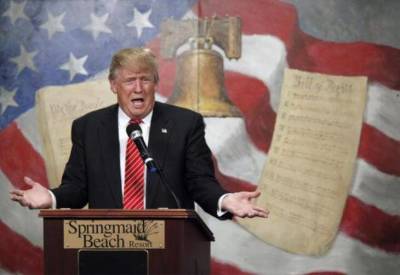 "I remember when he called me to say how terrible the Republicans had been to me and Hillary and how unfair they were and what a brilliant job Hillary did as a senator," stated Clinton to the protester.
"By the way, a lot of Republicans thought that, which is why they spent the last three years trying to tear her down because they know if they nominate her they are going to have to eat the words they said."
As the protester was being escorted out, Clinton offered the audience what he called a recommendation for voters.
"If you want to build a wall on the Rio Grande River and you want to send the 11 million immigrants home, then you should follow him like Moses into the Promised Land," continued Clinton.
"But if you believe that President Obama saved us from the Depression and now it's time to prove we can make America work for everybody again, if we all work together, you should be for Hillary."
As part of Hillary Clinton's effort to become the Democratic nominee for president, her husband Bill has been making speeches at rallies on her behalf.
Last month at a campaign stop Mason City, Iowa, the former president told those gathered that the best way to understand Hillary is through her Methodist Christian faith.
"In the Methodist church, the founder John Wesley, said we live under a simple obligation to do all the good we can, in whatever ways we can, to all the people we can, for as long as we can," stated Bill.
"It took my breath away when I realized 45 years ago that is really what motivates her … That is what she has lived by."
Clinton's comments come before the Nevada Democratic Caucus on Saturday and the South Carolina Democratic Primary a week later. According to a recent CNN poll in Nevada, Clinton is leading by only one point over opponent U.S. Senator Bernie Sanders of Vermont. In South Carolina, a Public Policy Polling survey released Monday shows Clinton with a double-digit lead.