Hillary Clinton Responds to Rape Accusations Against Bill Clinton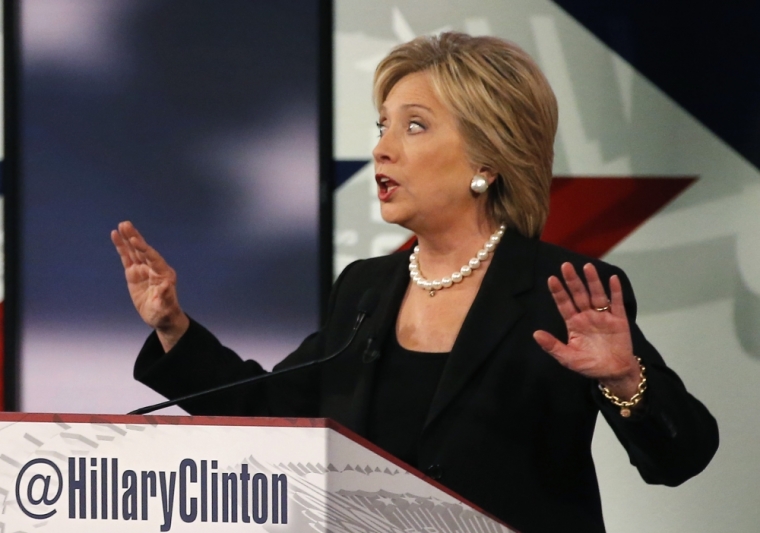 Democratic 2016 presidential frontrunner Hillary Clinton was forced by a female voter to respond to rape and sexual assault accusations against her husband, former President Bill Clinton, during a campaign event in New Hampshire on Thursday.
In a clip from the event posted to YouTube, the unidentified woman asked Clinton: "You say that all rape victims should be believed, but would you say that about Juanita Broaddrick, Kathleen Willey and Paula Jones? Should we believe them as well?"
Without skipping a beat, Clinton responded: "Well, I would say that everybody should be believed at first until they are disbelieved on evidence."
She then smiled as the audience applauded her response.
Among Clinton's major platform issues, according to her website, are women's rights and opportunity under which sexual assaults are discussed as a problem she will address as president.
"One in five women in America is sexually assaulted while in college. Twenty-two percent of women experience severe physical violence by an intimate partner at some point in their lifetime. American women are 11 times more likely to be murdered with guns than women in other high-income countries. It's time to address violence against women — and Hillary will put forward bold plans to do that," says her website.
Jones sued former President Bill Clinton for sexual harassment in 1994, while Willey, a former White House volunteer, said in 1998 that Clinton sexually assaulted her in 1993. In 1999 Broaddrick accused Clinton of raping her some two decades earlier in a Little Rock, Arkansas, hotel room. She charged that Hillary Clinton knew about the incident and tried to hide it.
In an interview with Aaron Klein Investigative Radio, highlighted by the Daily Mail less than two weeks ago, Broderick spoke up about the alleged incident again because she says she believes the Clintons "are not good people for America."
"I think she has always known everything about him. I think they have this evil compact between the two of them that they each know what the other does and overlook it. And go right on. And cover one for the other," she said.
The Illinois Review lists a number of other sexual assault allegations against the husband of the Democratic presidential frontrunner.