Bill Clinton: Rick Santorum's Wife Aborted Baby; Pro-Choicers Want 'Selfish Woman's Right to Crush Her Baby's Skull'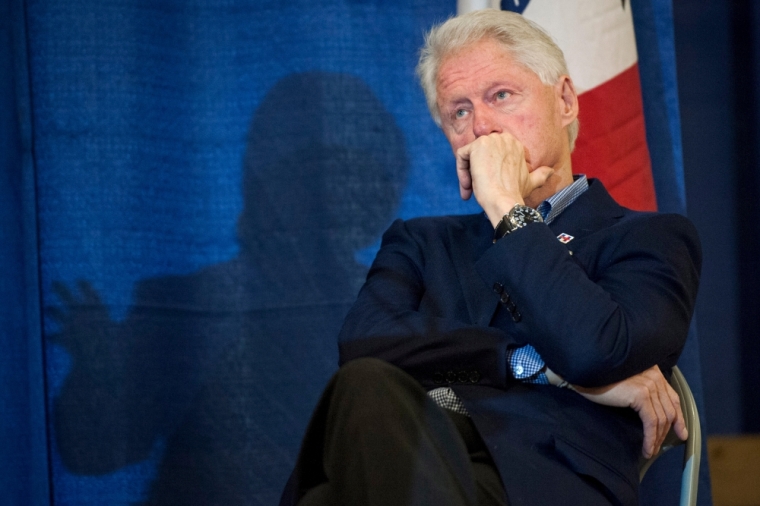 Audio recordings by a Bill Clinton biographer have revealed that the former president opposes late-term abortions and once accused pro-life GOP presidential candidate Rick Santorum and his wife of having an abortion.
The Washington Free Beacon reported on Wednesday that the biographer, Taylor Branch, interviewed Clinton on May 26, 1997, in which the former president made the "cryptic comment."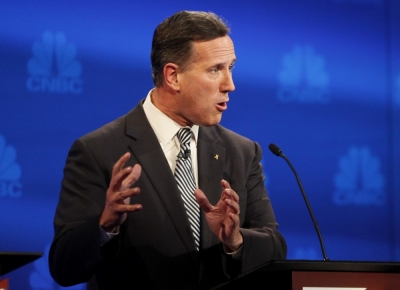 "[Clinton] said something cryptic about Santorum," Branch said in the tape. "He said, 'Their child died a few hours after delivery.' Then he said, 'One day he'll be found out.'"
While Branch initially assumed Clinton was suggesting that Santorum "would be found out as an airhead," he then reflected that Clinton might actually be accusing Karen Santorum of undergoing an abortion.
"In retrospect, after he said that cryptic remark about his wife, I wondered if what he was saying was that it would be found out that what they said was actually an infant death was instead really an abortion," said Branch. "That they had an abortion and then said that the baby died shortly after birth as a way of covering it."
The Santorums have been married since 1990, and have seven living children. In 1996, they had another child, Gabriel, who died just two hours after birth following complications, the couple said.
"My child was not stillborn. My child was born alive. He lived two hours. And, by the way, we had a sonogram done there and had detected a problem and, yes, the doctor said, you know, consider an abortion," the Republican has said about Gabriel.
"This is what goes on in medical rooms around the country. And, yes, prenatal testing, amniocentesis, does in fact result, more often than not in this country, in abortion. That is a fact."
Santorum, a Roman Catholic, has held strong pro-life views throughout his political career, and in February 2012 criticized an Obamacare mandate that he said leads to the abortion of disabled babies.
Santorum's youngest child, Bella, has also suffered from a rare genetic disorder, which forced him to take some time off during his presidential campaign in 2012 to spend time with her in hospital.
He has said he is very grateful for her life, despite her health problems.
"This is our daughter, period. She is a blessing no matter what she is," Santorum said at the time. "She is exactly what God wanted to give us."
In its report, the Free Beacon noted that Branch had made mentions of Clinton's "cryptic comments about Santorum's sincerity" in a 2009 book, but at the time did not offer a suggestion on what the former president could be trying to say.
Clinton also reportedly said that he finds some pro-choice stances to be extreme, and does not believe that abortion during the third-trimester should be permitted.
Those abortion rights activists want a "selfish woman's right to crush her baby's skull," Clinton said, according to Branch.
"I believe that if you can't make up your mind in the first six months, you don't have the right to have an abortion," Clinton told Branch.
"He said the pro-choice people have essentially allowed their own insensitivities to push them into a losing political situation and make a statesman out of Rick Santorum, which he rolled his eyes at," the biographer shared of the interview.
As for the accusations of abortion, Santorum's campaign repeated that they are untrue.
"The Santorum family went through a family tragedy 20 years ago when they lost their son Gabriel," Matt Beynon, communications director for the Santorum campaign, told the publication.
"It is disappointing to hear that the president would make such a callous remark about it."