Bill Cosby Allegations: Refuses to Respond to Resurfacing Accusations of Sexual Assault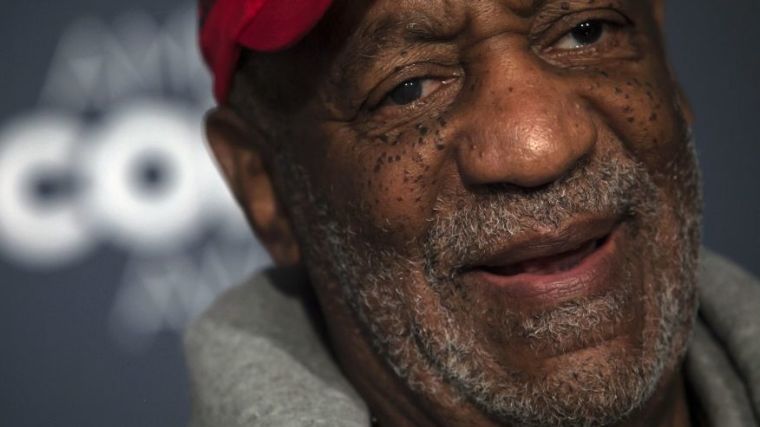 Actor Bill Cosby has come under fire with allegations of sexual assault and rape resurfacing and going viral; he gave an interview on Sunday night in which he refused to answer any and all questions about the situation.
The latest round of allegations came after comedian Hannibal Buress called Cosby a rapist during one of his routines last month. That led Barbara Bowman to publish an article in The Washington Post entitled "Bill Cosby Raped Me." Why did it take 30 years for people to believe my story?" Soon after, Facebook and Twitter memes were created, furthering the claims' intensity.
On Sunday, Cosby gave an interview to NPR's "Weekend Edition" but refused to answer any questions about sexual assault allegations. Host Scott Simon released a series of tweets to explain exactly what transpired between the two men as they spoke.
"The charges against Mr. Cosby have not been 'discredited' as his atty suggests. There were out of court settlements—this noted, Barbara Bowman & Tamara Green have been outspoken & not in settlement. Mr. Cosby free to talk. Charges are worth reading. Not just personal philandering. Serious physical assault of many women over time. Once charges publicized, we could not duck asking. We even felt he might welcome the chance to say, 'It's not true.' A last thought now: Mr. Cosby was w/ his famous Hollywood PR man. He could not have been 'ambushed' by my question."
To that effect, Cosby's attorney said that the star would not dignify the "decade-old, discredited" claims of sexual abuse with a response. It marks the first time that Cosby has issued any statement regarding the allegations.
"Over the last several weeks, decade-old, discredited allegations against Mr. Cosby have resurfaced. The fact that they are being repeated does not make them true," attorney John P. Schmitt said on behalf of his client. "Mr. Cosby does not intend to dignify these allegations with any comment. There will be no further statement from Mr. Cosby or any of his representatives."
Also on Sunday, journalist Joan Tarshis came forward to reveal that Cosby had assaulted her in 1969, when she was just 19. She gave a detailed account of the abuse, which she said happened twice. The statute of limitations has expired on her case, so it is unlikely that any charges will be brought against Cosby, who once settled an allegation of sexual assault in 2006.
The iconic actor was scheduled to appear on "The Late Show with David Letterman" but cancelled that appearance. He was also to be on "The Queen Latifah Show" but that engagement was terminated.
"Mr. Cosby's scheduled appearance on 'The Queen Latifah Show' was postponed at his request and was in no way related to any of our recent or upcoming scheduled guests," a statement from the show noted.
The icon spoke with The Christian Post in 2011 where he explained the importance of having faith despite the surrounding circumstances.
"If you have no faith, you've lost your battle," Cosby told CP. "You can't let things just happen. If you know right from wrong, and you know proof that certain things are true and people are telling you information to guide you and it's good solid information, then you should have it. The Bible says, 'this too shall pass.' If you stay away from things that cause those urges [temptations], they'll go away for a while. They'll come back, but the timeline gets longer every time."