Billionaire Couple That Won't Leave Children Fortune, Help 7,000 At-Risk Children With $10 Million Gift to Head Start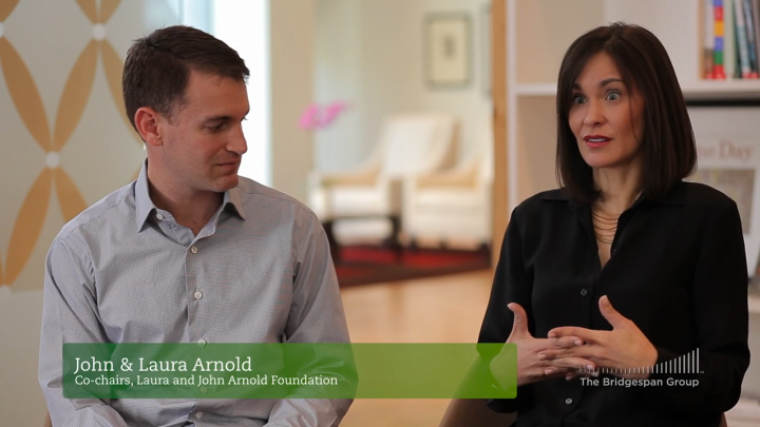 A young billionaire power couple from Houston, Texas, who've pledged to give away their $2.8 billion fortune instead of leaving it for their children, decided to help 7,000 at-risk children with a $10 million gift in emergency funding to maintain Head Start programs closed by the government shutdown.
A release from the National Head Start Association revealed news of the gift from philanthropists Laura and John Arnold in a press release on Monday.
"This week, more than 7,000 at-risk children will be able to return to their Head Start classrooms after philanthropists Laura and John Arnold extended up to $10 million in emergency funding support to the National Head Start Association," noted the release.
"The support will provide assistance to Head Start and Early Head Start programs that were closed or are facing closure this month as a result of the government shutdown. Money for Head Start in Fiscal Year 2014 has not been appropriated yet due to the stalemate in Washington leaving some programs with no access to federal funds," it continued.
"For nearly fifty years, Head Start has been the window of opportunity for more than 27 million of our nation's poorest children as they embark on their journey to achieve the American Dream," added Yasmina Vinci, executive director of the National Head Start Association. "The Arnolds' most generous act epitomizes what it means to be an angel investor; they have selflessly stepped up for Head Start children to ensure their path toward kindergarten readiness is not interrupted by the inability of government to get the nation's fiscal house in order."
The release noted that 11,000 additional children face losing access to comprehensive Head Start services if the shutdown continues for the rest of the month. If the government shutdown continues beyond Nov. 1 more Head Start programs catering to more than 86,000 children across 41 states face losing access to Head Start funding.
"We believe that it is especially unfair that young children from underprivileged communities and working families pay the price for the legislature's collective failures," the Arnolds said in an NBC News report.
John Arnold, 39, is a former hedge fund manager, reportedly worth $2.8 billion, according to Forbes. He and his wife, who have three children, run the Laura and John Arnold Foundation.
According to their publicist Gary Larson, the $10 million gift was a personal donation.
"The Arnolds were both quite moved after learning about the impact the government shutdown would have on so many Head Start children so they came forward personally, rather than through their foundation, and offered this assistance as their way of helping," said Larson.