Billy Graham Answers: Can Natural Disasters Be an Instrument of God's Judgment?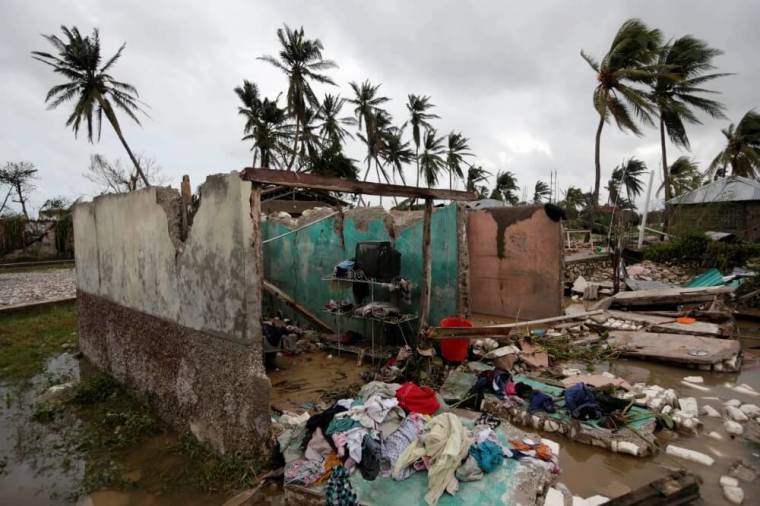 As Hurricane Matthew has caused about 12 deaths in the United States and nearly 900 in Haiti, evangelist Billy Graham was asked if natural disasters could sometimes be an instrument of God's judgment. Here's how the 97-year-old evangelist answers the often-asked question.
God can "certainly" use "natural disasters to speak to us "just as He can use other difficulties and tragedies to turn our hearts toward Him," says Graham, according to the website of the Billy Graham Evangelistic Association.
Disasters remind us of "the brevity of life," adds the evangelist. "We may be strong and successful, and assume life is always going to be that way — but when disaster strikes, we realize this isn't true."
He quotes Isaiah 38:17, "Surely it was for my benefit that I suffered such anguish. In your love you kept me from the pit of destruction."
As Hurricane Matthew made landfall Saturday morning near McClellanville in South Carolina, as a Category 1 storm with sustained winds of 75 miles per hour, its death toll in the United Stated rose to at least 11, according to The New York Times. Among the most-affected states are Florida, Georgia, South Carolina and North Carolina.
"Disasters also can remind us of our need to help others, and not just be concerned about ourselves and our problems," Graham tells the readers. "I will never forget the way that disaster brought people from different backgrounds together, especially in the churches," he says, adding that his son, Franklin Graham, who leads both BGEA and Samaritan's Purse, has visited some of the hurricane affected areas.
Samaritan's Purse sent 20 metric tons of relief supplies for the people of Haiti in its DC-8 aircraft, which took off Thursday, and is now preparing to send more over the next few days.
Reuters reported Friday that the number of deaths in Haiti had jumped to at least 877 as the storm smashed through that country's western peninsula Tuesday with 145 mph winds and torrential rain.
"At Samaritan's Purse we don't run from disasters – but we run to them," Franklin Graham wrote in a Facebook post Friday. "We go to help people in Jesus' Name… Lives have been lost – we need to pray for those hardest hit and all who are still in the path of this dangerous storm."
Billy Graham quotes Galatians 6:2 to encourage Christians to provide help, just as many Christian groups are responding to the disaster. "Carry each other's burdens, and in this way you will fulfill the law of Christ," the verse reads.
"We don't necessarily know why God allows natural disasters to occur; sometimes Satan seems to have a hand in them," Graham concludes. "But the time to prepare for life's crises is now, not when they strike. Is your faith and trust in Christ, and are you seeking to live for Him every day, no matter what happens."