Billy Graham Celebrates 96th Birthday With New Film Announcement: 'I Know I'm Going to Heaven, I'm Looking Forward to It'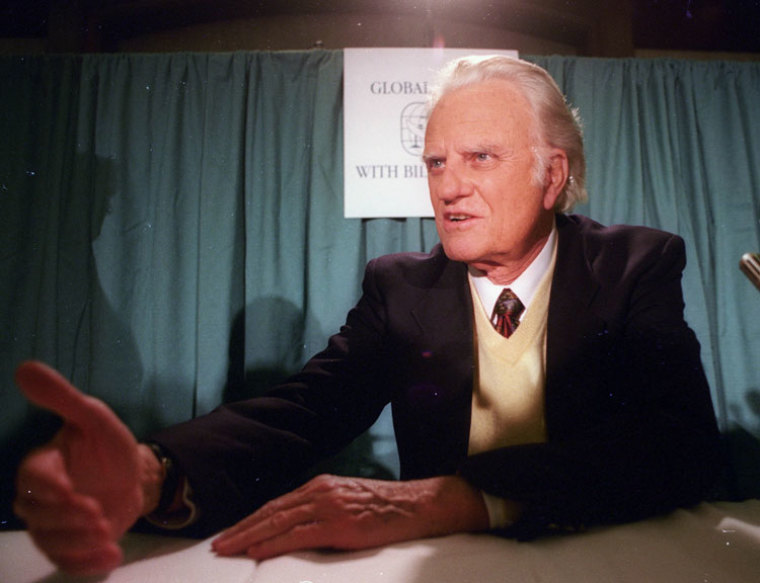 Billy Graham is ringing in his 96th year with friends and family on Friday, and fellow faith leaders are sending an outpouring of well wishes to the famed evangelical preacher today.
In a far cry from last year's birthday celebration involving over 800 guests, Graham is marking his birthday this year with a quiet celebration at his Montreat, NC home, according to a press release issued on Nov. 7. Will Graham, the grandson of Billy Graham, was unavailable for comment to The Christian Post, but his father Franklin assured fans that the 96-year-old is doing well.
"Although his physical condition keeps him homebound, he remains interested in current events and the ongoing work of the ministry that he began more than 60 years ago," said Billy Graham's eldest son.
The president of the Billy Graham Evangelistic Association also announced the debut of "Heaven," the latest "My Hope with Billy Graham" film, which features a never-before-seen message from Billy.
"Opportunities like 'My Hope' and the 'Heaven' film are ways that we can help my father to continue the work that God called us to do," Franklin added. "Please pray for my father, and for those who will watch this film, that they too may know the peace found in Jesus Christ."
Recorded last year, the message conveys a still-passionate Billy Graham who discussed his imminent death.
"I know I'm going to heaven. I'm looking forward to it with great anticipation," Graham says in the film before explaining how people can share that same faith.
Despite his struggle with deteriorating eyesight and hearing, Graham still enjoys daily devotions, Bible reading and prayer with his staff, as well as visits with family and close friends. On his 96th birthday, many of Graham's friends, including Saddleback Church's Rick Warren, posted special messages on social media.
"Happy #96th to my oldest mentor #BillyGraham. Thanks for guiding, defending and loving me for 35 yrs," the pastor wrote on Twitter.