Billy Graham: Debt Can Be a Sign of Deeper Spiritual Problem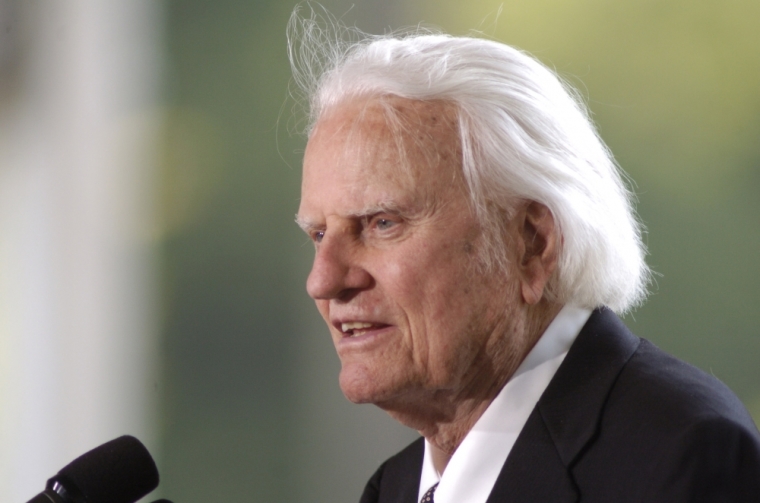 Allowing yourself to fall into massive debt is a sign of a deeper issue of greed, the Rev. Billy Graham says.
Graham, a renowned evangelical preacher, wrote in a recent blog post on his Billy Graham Evangelistic Association's website that debt, especially ones incurred by credit cards, can feel like a "millstone around your neck."
The evangelical leader adds that it's no wonder the Bible warns against excessive debt, like in Romans 13:8: "Let no debt remain outstanding, except the continuing debt to love one another."
Graham goes on to say that "debt is often a sign of a deeper problem — and that is our desire for the things that money can buy. The Bible has a word for this: greed."
"That's not a very pretty word, and we even may react against labeling ourselves as greedy. But in reality isn't that what we really are, when we desire things we can't afford or spend money on pleasures that won't last?" Graham asks.
The Baptist minister goes on to offer advice for avoiding the dangers of excessive debt, including turning to Christ and making him the priority in your life, as well as formulating a plan to pay off accumulated debt.
"When Christ is first, our desire for things or pleasures or impressing others begins to fade. Open your heart and life to Him today," Graham says.
For dealing with current debt, Graham suggests Christians come up with a plan on how they'll pay their debt off, including implementing certain strategies like cutting up their credit cards to avoid spending money they don't have.
Graham has spoken on the dangers of excessive spending before, saying in a previous blog post that the Bible has much to say about how Christians should spend their money.
"The Bible actually has much to say about our money and how we ought to use [our money]," Graham wrote in a post, adding that "no matter how rich or poor we are, we should use our money wisely and thoughtfully. We also must guard against using it only to satisfy our selfish desires; instead, we should use it to meet our needs and the needs of others."
"The Bible reminds us that everything we have comes ultimately from God — including our money. As King David prayed, 'Everything comes from you,' (1 Chronicles 29:14)," Graham said.
In another blog post, Graham advised that the best way to avoid debt is to learn how to say "no" to yourself regarding things you don't really need.
"[…] take practical steps to keep from going further into debt. Lock your credit cards away; get a realistic budget and keep it; learn to say 'No' to things you don't really need. If possible, seek credit counseling to help you repay what you owe," Graham encouraged. "Above all, turn this problem — and your whole life — over to Jesus Christ. He'll help you discover what's really important in life, and also help you become more disciplined."