Billy Graham Evangelistic Association to Release Documentary About Life of War Hero Louis Zamperini; Release Day Same as Jolie's 'Unbroken'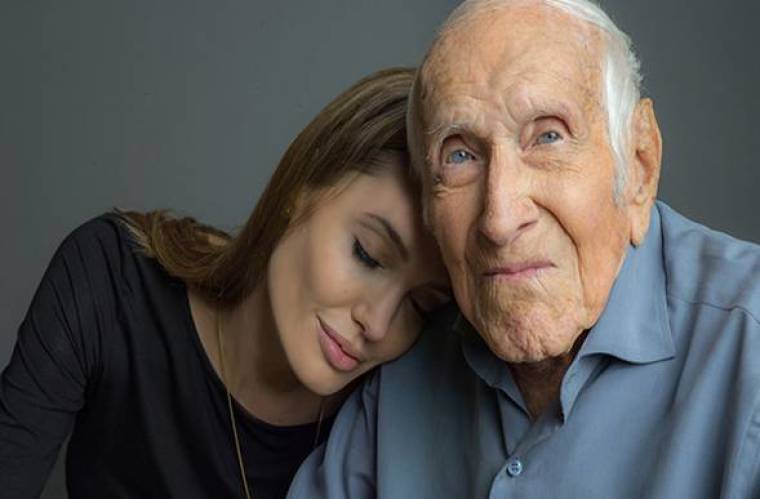 A new documentary chronicling the remarkable life story of the late Louis Zamperini will be released on Christmas day to coincide with the highly anticipated release of Angelina Jolie's "Unbroken."
The Billy Graham Evangelistic Association announced Monday via a press release that it would release "Louis Zamperini: Captured by Grace" on Dec 25. The documentary-style film recalls Zamperini's phenomenal journey as an Olympian runner-turned-American World War II prisoner of war survivor.
Zamperini, who died of pneumonia at age 97 on July 2, survived a number of horrendous ordeals throughout his life, including surviving in a raft in the Pacific Ocean for 47 days after a near-fatal plane crash. He also endured unspeakable torture at the hands of the Japanese navy after being sent to a P.O.W. camp.
With the help of his faith, the born-again Christian was able to overcome PTSD and eventually extend forgiveness to his Japanese captors.
It was after reluctantly attending a crusade led by evangelist Rev. Billy Graham in 1949 that Zamperini began his Christian walk. He is featured speaking openly about his faith in the documentary.
"I started to leave the tent meeting, and I felt [awfully] guilty about my life," Zamperini said of his experience at the 1949 Graham Crusade held in a constructed tent on the corner of Washington and Hill streets in Los Angeles. "Yes, I had a lot of great times, a lot of great experience, a lot of escape from death, but I still didn't like my life after the war. I came home alive. God kept His promise. I didn't keep mine, and so I went forward and accepted Christ."
Jolie, who forged an unlikely bond with Zamperini, was moved enough by his story to direct a film about his heroism. It is based on Laura Hillenbrand's best-selling book Unbroken: A World War II Story of Survival, Resilience, and Redemption.
"The heart of this story is when I found Christ as my Savior," Zamperini said. "That's the heart of my whole life."
In 2011 Zamperini visited Rev. Graham at his home in Montreat, N.C. He also shared his life-changing testimony at several of Graham's crusades.
On New Year's day Will Graham will represent his grandfather (Rev. Graham) at the 126th Rose Parade on Zamperini's hometown float. The parade's theme is "Inspiring Stories."
The "Louis Zamperini: Captured by Grace" documentary will be made available online and also on DVD.
FOR MORE INFORMATION ON THE DOCUMENTARY CLICK HERE