Billy Graham: How Cutting Corners Won't Make You Successful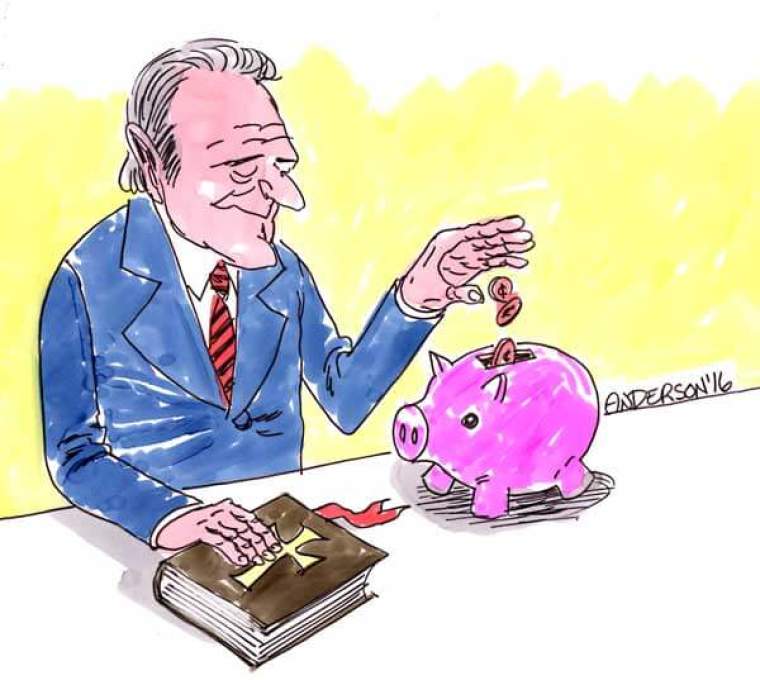 Being dishonest may benefit you temporarily, but it will not lead you down a long-term path to righteousness, the Rev. Billy Graham says.
Graham, founder of the Billy Graham Evangelistic Association, wrote in a recent post for the "My Answers" portion of his organization's website that one cannot achieve righteousness and salvation by "cutting corners" or living a dishonest lifestyle.
In the long term, cutting corners leads you "on a dead-end road," Graham states, citing Proverbs 17:20 which reads: "One whose heart is corrupt does not prosper; one whose tongue is perverse falls into trouble."
Eventually, if you try to cut corners, those around you will pick up on your dishonesty and wish to stop being your friends or do business with you, Graham continues.
For pursuing a long-term path to righteousness, it is much better to immediately start becoming a person of honesty and integrity with a strong relationship to Jesus.
"But I not only hope you'll become a person of honesty and integrity — important as that is. More than that, I pray you'll stop and reconsider your priority in life," Graham says, explaining that having the misguided goal of wealth in life will never grant eternal happiness or peace.
"Instead I urge you to turn to Jesus Christ and make Him your life's foundation. God made you, and Christ loves you. Don't be deceived by the false promises of wealth and success, but make it your goal to put Christ first and become His follower," the Baptist minister concludes.
Charles Stanley, founder and president of In Touch Ministries, wrote in a daily devotion posted in The Christian Post that the belief that wealth equals success is a common misconception.
Excessively worrying about finances not only shows misplaced values, but also shows that we lack trust in God, Stanley continues.
"[…] whenever financial concerns have top priority in our thoughts and begin to dictate goals and desires, we can know we've succumbed to the foolishness of greed. Worrying about finances is actually a warning sign of not only misplaced priorities but also lack of trust in God," Stanley who serves as pastor of First Baptist Church in Georgia writes.
"Money is a vital part of our lives, but it should never come to have a higher place than the Lord intends. Everything belongs to God. We are merely stewards of all that He entrusts to us, and one day we'll give an account to Him of how we have used what He gave us to oversee. Our goal shouldn't be to become wealthy but, rather, to be found faithful," Stanley adds.
God does provide us with a way to break from an obsession with money, the pastor explains, saying that by refocusing their attention on God, Christians can prevent themselves from becoming overly-enamored with money.
"If you hunger for worldly riches more than the riches of knowing God, you're climbing the wrong ladder of success. Eternal blessing is measured by a relationship with Jesus, not accumulation of money. Make Him your top priority and chief joy, and you'll know true prosperity," Stanley says.