It's Never Too Early to Talk to Your Children About Jesus, Billy Graham Says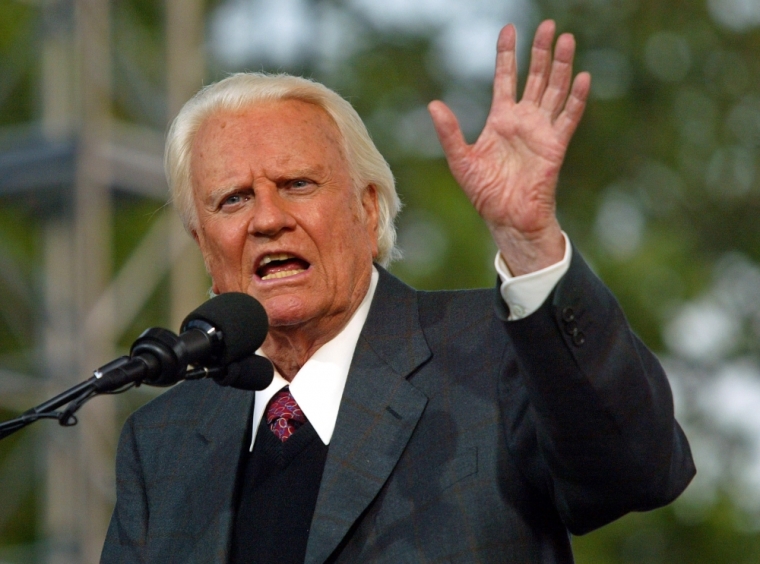 It is never too soon for Christians to talk to their children about God, the Rev. Billy Graham tells parents.
Responding to a question posted to the Kansas City Star, the evangelical leader explained that just as parents don't hesitate to tell their children they love them, so they should not wait to tell them of Christ's love too.
While Christian parents will tell their children they love them "the first moment you hold your newborn child in your arms," so they should also do the same to express God's love for them.
Graham goes on to say that the best way to teach young children about Christ's love is through actions, so they may witness the love first-hand.
"At first we may do it only by our actions — loving them, praying in their presence, perhaps taking them to church. Will they see Christ in you — in your love, your patience, your character, your peace in the midst of life's storms?" Graham questioned, adding that "our example often speaks far louder than our words."
Early on, parents can also educate children about Christ by telling them about His life, reading Bible stories and sharing prayer with them.
Graham concludes by saying that ultimately, parents should strive to have their children remember a Christ-filled childhood as they grow and move on to form their own families.
"What will [your children] remember about you? Will they remember only the good times (as well as the hard times)?" Graham asks. "Or will they also remember your love for Christ?"
The 97-year-old evangelical leader, who shares five children with his late wife Ruth Graham, has previously spoken on the importance of telling children about faith and Jesus, no matter their age.
In an October 2014 post, Graham explained that even the youngest children can reap the benefits of attending church, although they may seem uninterested or distracted.
The famed Baptist minister encourages parents not to "conclude that children never get anything out of church," adding that while they may not necessarily understand the sermon, "they'll have an opportunity to learn hymns, and they will also realize that God listens when His people pray."
"They'll also understand that God is real, and one reason you and the other members of your church come together each week is so you can learn about Him," Graham adds.
Most importantly, by bringing young children to church, they get to witness the importance of Christ in their parents' life, the preacher says, suggesting that leading by example is greatly important for young children.
When older children express rebellious behavior that may include turning away from God, Graham encourages parents to pray for their children, asking God to help their child turn back to their faith and encounter Christ-like people in their life.
Although a rebellious child may be experimenting with atheism, it is important that Christian parents continue to express their love, Graham adds.
"Do all you can to let your son know that although you disagree with him, you still love him and want what is best for him," Graham wrote in a December 2015 post