A Bipartisan Compromise on Social Welfare Policy?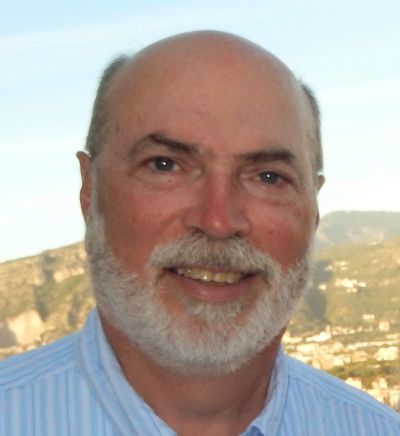 Have you taken the A&W Pledge? Have you even heard about the A&W Pledge? It is a commitment to support public policies that balance the principles of Accountability and Welfare.
The A & W Pledge was formulated by Mark Skousen, the author and economist. I heard him talking about it on cable television in an interview last month with CNBC financial reporter Rick Santelli. He explained the A & W Pledge quickly (you know how short those TV segments can be) and he used a bottle of A & W root beer as a visual reminder of the accountability and welfare principles. I was curious. So, I checked out his website for more information. You can learn more about it yourself at this link: https://www.markskousen.com/take-the-aw-pledge-for-better-government/
The simplicity of the A&W concept appealed to me. I especially appreciated the way the A&W pledge pulls Republicans and Democrats towards a balance in the middle.
The Accountability part of the pledge speaks to the social obligation of each person to pay their own way through life. Don't pass-the-buck to someone else; pay your own bills. As Mark Skousen notes, this principle will appeal to Republicans, and Democrats won't find it objectionable either.
The Welfare part of the pledge speaks to a social obligation to look out for the interests of those in need. A sick or disabled person may simply not be able to be fully accountable for themselves. There should be a welfare safety net to help those truly in need. Democrats will find this principle appealing and Republicans will embrace it too.
Which is not to say that partisan differences and disputes will disappear if only Democrats and Republicans would take the A&W Pledge. There will always remain a range of disagreement on policy matters, but the extreme partisan ideologues of "all Accountability all the time" or "all Welfare all the time" will be exposed and isolated. The A&W Pledge is a commitment which narrows differences between the parties and makes it easier to find the balanced middle position for the benefit of us all.
I am not a theologian, but the A&W Pledge feels consistent with a Christian perspective on living in community. Each member of the community is obligated to be accountable for their own well-being.
The Apostle Paul minces no words in his instructions to Christians about their responsibility:
"For you know that you ought to imitate us. We were not idle when we were with you. We never accepted food from anyone without paying for it. We worked hard day and night so we would not be a burden to any of you. We certainly had the right to ask you to feed us, but we wanted to give you an example to follow. Even while we were with you, we gave you this command: 'Those unwilling to work will not get to eat.' Yet we hear that some of you are living idle lives, refusing to work and meddling in other people's business. We command such people and urge them in the name of the Lord Jesus Christ to settle down and work to earn their own living. (2 Thessalonians 3:7b-12, New Living Translation)
In other words, "mind your own business, get to work and support yourself." This Biblical wisdom is strongly worded as a command. Paul recognizes as critically important that "free-loaders" not be permitted to corrupt the spirit of the community.
Christians are also obligated to look after the welfare of those in need. In Paul's very next breath (2 Thessalonians 3:13) he tells the Christians to never grow tired of doing good. This is an obligation of Christians as individuals and as a community (church).
In the Sermon on the Mount, Jesus exhorts his followers to let their good deeds shine out as a light for all to see. Jesus taught that he had come to bring good news to the poor, the broken-hearted, the prisoner, and the downtrodden. The Apostle Paul again delivers straight talk, this time to those Christians who are rich. (my paraphrasing below) "Use your money to do good; give generously to those in need" (1 Timothy 6:17,18). The Apostle James also commanded the followers of Jesus to do good works. "Look after the widows and orphans (James 1:27), the poor, and the destitute (James 2). Be wise with wisdom from heaven, which is full of mercy and good works, without partiality or hypocrisy (James 3:17)".
Clearly, the A&W pledge involves a search to find that balance between holding people accountable for themselves and helping those who truly need such help. This is not an easy task and we should allow politicians some grace as they seek to find that balance. Too-generous aid is likely to unleash corrupting tendencies which game the system and harm the community. Too much emphasis on accountability may cause some people to their own detriment to become tight-fisted and miss their opportunity and obligation to be generous givers. Christians need to be wise to not support policies which provide incentive for free-loading and gaming the system. We must also be wise to support policies which help those truly in need, without partiality and without hypocrisy.
Dr. Gordon Boronow is a professor at Nyack College.