Births in US fall to lowest total since 1979 amid fear of 'demographic earthquake'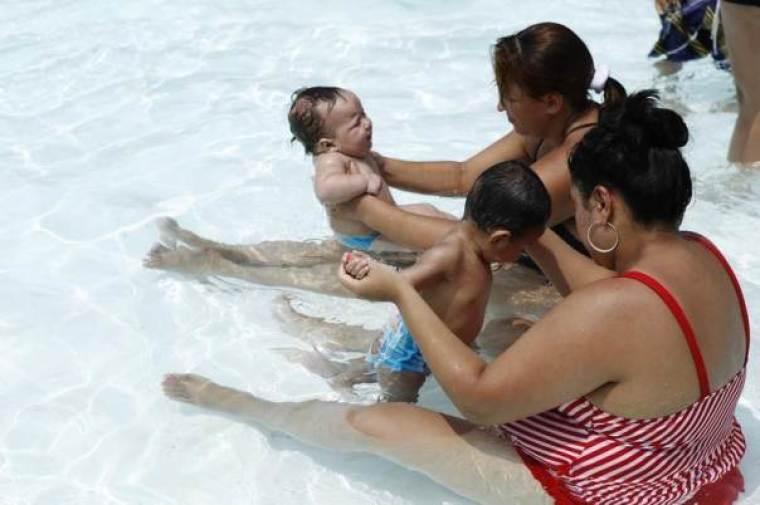 The birth rate and fertility rate in the United States fell to a new historic lows in 2020 although some believed the pandemic would lead to a baby boom, according to a provisional report from the U.S. Centers for Disease Control and Prevention's National Center for Health Statistics.
The drop is related to the pressures from the COVID-19 pandemic but larger social factors are also contributing to the precipitous decline in births, some say. 
The CDC announced last week in a May Vital Statistics Rapid Release that the provisional number of births in the U.S. in 2020 was over 3.6 million, a decline of about 4% from 2019 and the lowest number of births since 1979. Additionally, 2020 marked the sixth consecutive year that the number of births in the U.S. declined after an increase in 2014.
The general fertility rate, the report states, was about 55.9 births per 1,000 women aged 15 to 44, down 4% from 2019 to a new record low in the U.S.
The provisional total fertility rate (an estimate of the number of births a hypothetical group of 1,000 women would have over their lifetimes based on the age-specific birth rate in a given year) also fell to a new record low in the U.S. in 2020 — 1,637.5 births per 1,000 women, a decrease of about 4% from 2019.
The fertility rate in the U.S. has been "below replacement since 1971 and has consistently been below replacement since 2007," according to the report. This means that more people are dying than are born each year.
In 2020, birth rates declined for women between the ages of 15 to  44.
The government figures reveal that birth rates among women ages 20 to 24 and 25 to 29 fell by 6% and 4%, respectively, both of which are record lows among those demographics. Birth rates also fell by 4% and 2% respectively among women ages 30 to 34 and 35 to 39, but those numbers are not historic lows.
The pandemic had many people spending more time at home and many believed a baby boom was brewing as a result. Instead, what has happened is a "baby bust," and some assert it portends a demographic winter.
In a Friday explainer, the Ethics & Religious Liberty Commission — the public policy arm of the Southern Baptist Convention — noted that in most developed nations, the social safety net is structured such that young people function as "old-age insurance."
Thus, with fewer births, eventually, there will be fewer people to pay into the system that allows the elderly to be cared for in society. 
"Societies create a pay-as-you-go system that is dependent on there being a greater number of younger people of working age relative to those of retirement age,"  the explainer piece reads. 
"For instance, Social Security uses the payroll taxes of current workers to directly pay the monthly benefits of older, retired workers. This pay-as-you-go approach works best when there is a high ratio of workers to beneficiaries, such as in 1945, when there were 41.9 workers for every retiree receiving Social Security." 
The commission warned that the system "becomes more difficult to maintain when the ratio is reversed."
"In 2018 the ratio was 2.8 workers for every retiree, and it's expected to drop to 2.2 by 2049," ERCL states. "Because of a falling fertility rate, that number could drop close to 1:1 by the time younger millennials and Gen-Z reaches retirement age."
W. Bradford Wilcox, a senior fellow at the Institute for Family Studies who directs the National Marriage Project at the University of Virginia, said the CDC report was "pretty sobering." 
He told Catholic News Agency that the U.S. might be "on the cusp of a major demographic shift" or something similar to "a demographic earthquake." 
Mainly driving the decline in births are delays in marriage, the prioritization of work and education, and many viewing marriage and parenthood as "anchors," he said. 
The current U.S. fertility rate is now lower than Japan's in 1988, Wilcox added. 
"We would predict that 2021, this year, is going to be even more dramatic," Wilcox said about the decrease in births. 
Journalist Bethany Mandel wrote in an op-ed for Deseret News that "[w]e are not a civilization confident in its own continuity, which is why more and more Americans are choosing not to bring more children into it." 
"This slow dying can be attributed to countless signs of ill health, our faltering faith and our increasingly atomized families and communities, the latter only made worse by a pandemic that forced us all online and away from each other in person," she wrote.