Bishop E.W. Jackson Calls on Pastors to Bear Arms, Protect Their Flock Amid Fatal Shooting at Historic Charleston Church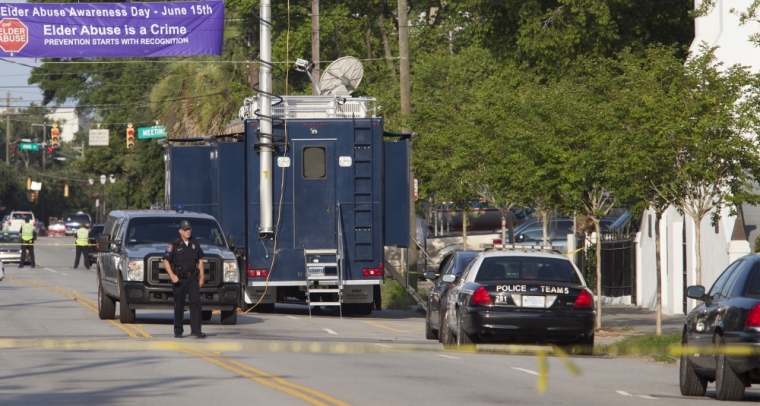 The tragic shooting at the historic Emanuel African Methodist Episcopal Church in Charleston, South Carolina, Wednesday night that killed nine people at a Bible study has prompted one pastor to encourage clergy around the country to arm themselves for protection.
During an interview on Fox News' "Fox & Friends" on Thursday, Bishop E.W. Jackson, senior pastor of Fall Church in Chesapeake, Virginia, said he was deeply concerned about 21-year-old gunman Dylann Roof's decision to target a church, adding that it signifies a growing hostility toward Christians across the U.S.
"I just think it's something we have to be aware of and not create an atmosphere where people take out their violent intentions against Christians," Jackson said. "And I would mention one other thing, and that is, I would urge pastors and men in these churches to prepare to defend themselves. It's sad, but I think that we've got to arm ourselves."
"Fox & Friends" co-host Brian Kilmeade questioned Jackson's statement, and asked whether a pastor with a gun would "fly inside the church."
Jackson defended his statement by asserting that it's a pastor's obligation to protect the flock.
"Look, I'm a pastor. If someone comes in to hurt my church members I have an absolute obligation to defend them, to protect them. Nine people are dead. I think that people understand that it's sad but this is the world we live in," Jackson continued.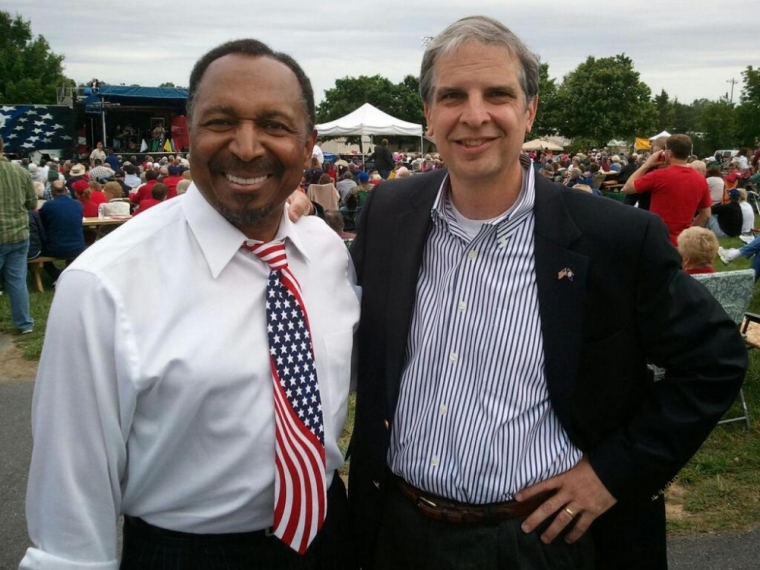 Wednesday's fatal shooting took place during a Bible study in the basement of the Emanuel African Methodist Episcopal Church that was attended by Roof, who opened fire on the crowd killing nine of the 13 people who had gathered for worship. The church has been a staple in the Charleston community dating back to 1816.
Democratic State Sen. Clementa Pinckney, the pastor of the Emanual African Methodist Episcopal Church, was killed during the melee.
Sylvia Johnson, a relative of Pinckney, spoke with one of the female survivors.
"She said he had reloaded five different times, and he just said, 'I have to do it. You rape our women and you're taking over our country. And you have to go," Johnson.
Mayor Joseph R Riley Jr. condemned the shooting as "an unfathomable and unspeakable act by somebody filled with hate and with a deranged mind."
President Obama brought up the issue of gun control while addressing the shooting.
"I've had to make statements like this too many times," said Obama at the White House on Thursday. "It is in our power to do something about it. I say that recognizing the politics of this town foreclose a lot of those avenues right now. But it'd be wrong for us not to acknowledge it."
"Communities like this have had to endure tragedies like this too many times," Obama continued. "We don't have all the facts, but we do know that once again, innocent people were killed in part because someone who wanted to inflict harm had no trouble getting their hands on a gun."