Bishop Eddie Long Declares 'God Has Healed Me;' Church Blamed for 'Health Challenge'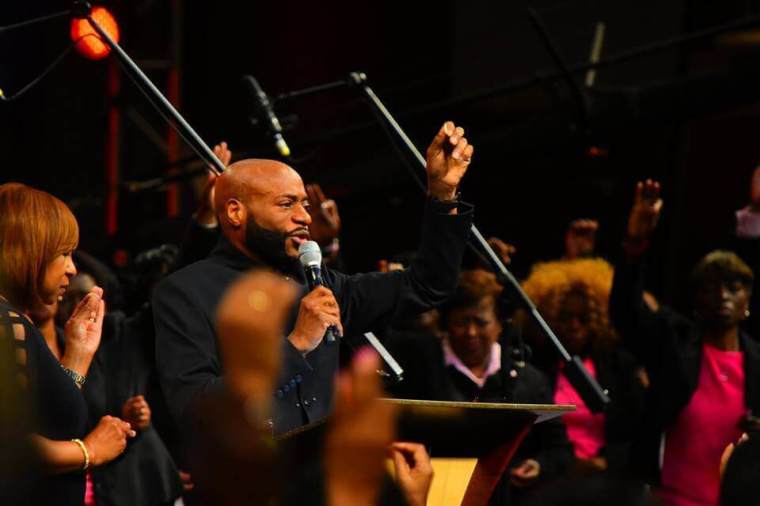 Fresh off a month-long sabbatical which he spent battling an undisclosed "health challenge," controversial megachurch pastor Bishop Eddie Long declared himself healed on his first day back at the pulpit as a preaching colleague rebuked his congregation and told them he had been suffering for their sake.
RELATED NEWS: BISHOP EDDIE LONG DIES AGED 63; CAUSE OF DEATH REVEALED BY NEW BIRTH MISSIONARY BAPTIST CHURCH
"I've been on a journey and just recalibrating myself and like I said I had some health issues and God has healed me. The manifestation is coming through and we stand in that," Long, the leader of New Birth Missionary Baptist Church in Lithonia, Georgia, declared to his jubilant followers in a video recording of his pastoral anniversary service held Oct. 9 and posted to YouTube a week later on Sunday.
Drawing on his own healing narrative, Long then proceeded to conduct a healing service with his congregants for those afflicted with chronic pain.
"When I woke up this morning, God expressed to me that there are some of you who suffer in this congregation of chronic pain. You have to be controlled by painkillers. If I'm speaking to you jump in the aisle. There's a healing balm in here," the still gaunt preacher continued in the video.
Long was forced to admit in a statement to CP last month that he was battling a "health challenge" when reports alleged that he was gravely ill weeks after he claimed he had lost a significant amount of weight due to a new raw vegan diet.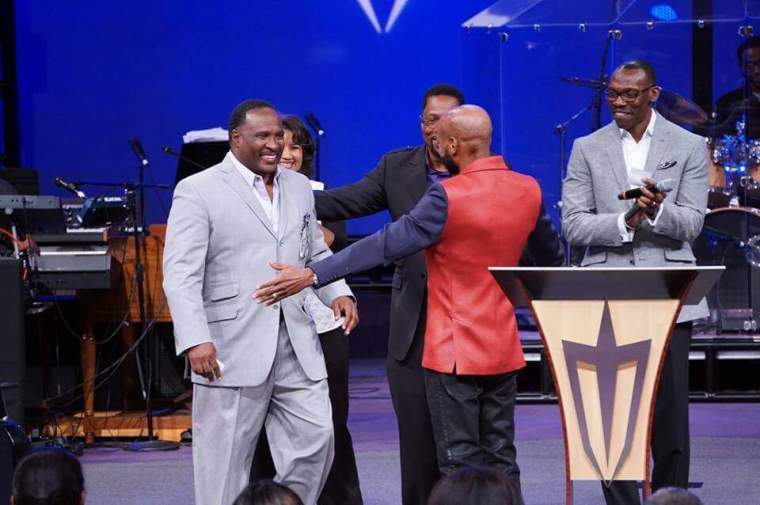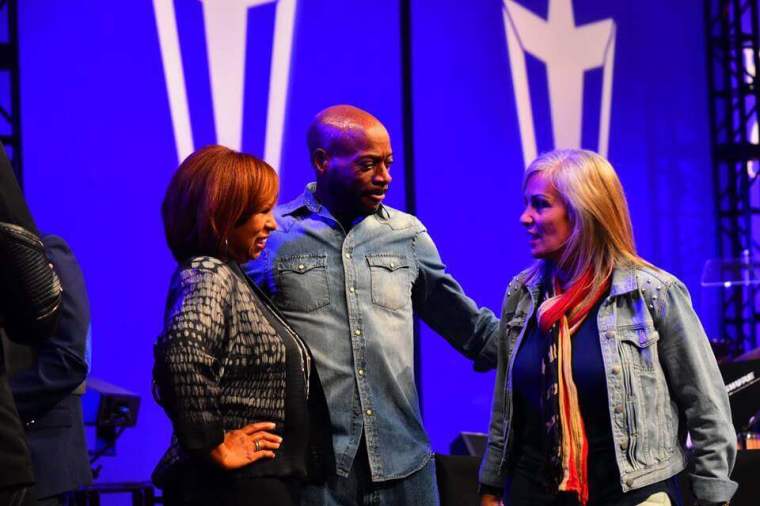 "I am recovering from a health challenge that I trust God to deliver me from. It is unrelated to the eating for life diet consisting of mostly raw vegetables that I am continuing, as part of a holistic approach to good health," he said in the statement without explaining what the health challenge is.
"At this time my family and I are requesting that you respect our privacy. I truly appreciate your prayers and support for me, my loved ones and my beloved New Birth Church Family," he added.
The Christian Post reached out to Long's office on Tuesday to get further details on his healing but a staff member who identified herself as Diana said only the bishop's assistant Elder April McLaughlin is authorized to handle any questions regarding Long.
When told that CP had sent earlier requests to McLaughlin which remain unanswered, she said they had been busy with a recent conference noted as the Kingdom Power Glory Summit which ended last Wednesday.
It was at this summit that Bishop Neil C. Ellis of the Mount Tabor Union Baptist Church in Nassau, Bahamas, is captured in another video beginning at the 7:28-mark rebuking Long's followers for not being faithful and declaring that Long was suffering because of his church.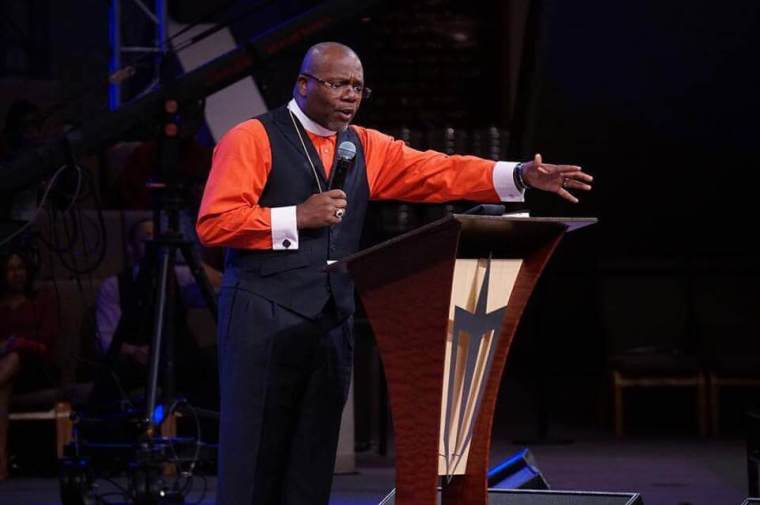 "Let me talk to my New Birth family for a minute. New Birth, I don't care what your issue is, you've got one thing to settle. Do you believe that Bishop Eddie Long is a man sent from God into your life?" Ellis said to screams as the bespectacled Long sat with a laptop listening.
"You either believe it or you don't and those of you who call him father at least you survived the cut because there are a whole lot of used to be sons and daughters, so I want to assume that because you are still here and you call him your father in ministry, you have accepted the fact that he is a man sent from God into your life," he said to more screams.
"One of the challenges with the modern day body of Christ is we really don't understand kingdom agenda. So because we don't understand kingdom agenda, we don't understand kingdom process. Because we don't understand kingdom process, we have very little appreciation for the fact that God's ways are not like ours. And consequently because we understand very little of that we have little appreciation, and little ability in being able to recognize what is of God and what came from hell," he said.
"Now if you believe that Eddie Long is a man sent from God to this congregation…then understand that his latest bout of health challenges was not about him. He is paying a price for you," he said as Long nodded his head in apparent agreement.